Necrotising Fasciitis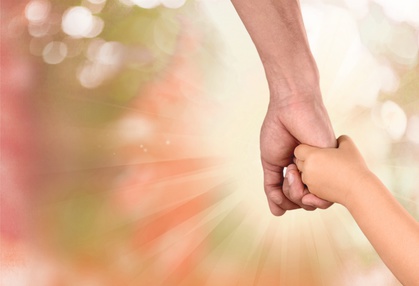 Necrotising Fasciitis Diagnosis Negligence
Necrotising fasciitis is a potentially fatal, soft tissue infection with a high mortality rate, even where treatment is undertaken. Rapid diagnosis and swift, competent treatment are imperative if the patient is to survive.
The impact of necrotising fasciitis
A patient suffering from necrotising fasciitis is likely to suffer some degree of long-term impact even when their treatment is timely and effective:
The infection itself may damage extensive areas of tissue as well as compromising the functioning of the major organs
Where the patient's abdomen, buttocks or groin have been affected, the functioning of the bowel may have been compromised requiring a colostomy or prompting on-going continence issues
Necrotising fasciitis in the extremities may mean that the patient has suffered an amputation of some kind
The surgical treatment will cause scarring and may cause additional disfigurement due to the extent of tissue removal
A septic shock reaction may further endanger the patient's organs
The patient may suffer long-term psychological damage due to the need for an extended period in intensive care as well as the impact of scarring and disability
An early diagnosis followed by emergency treatment can minimise this impact by reducing the spread of the infection and the extent of tissue debridement thought to be necessary.
GP and A & E Diagnosis
A patient presenting to their GP surgery or A & E unit with the possible symptoms of necrotising fasciitis requires a thorough examination and a referral to a specialist immediately if there is any suspicion of a soft tissue infection.
Someone suffering from necrotising fasciitis is likely to be exhibiting the following symptoms:
A wound to the skin which has allowed the relevant bacteria to gain access to the body's deep, soft tissue - this may be a graze, a cut, a surgical incision, an injection site. If the wound is to the abdomen, buttocks, perineum or one of the limbs, this should also alert suspicion of necrotising fasciitis
Intense pain alongside redness, swelling and tenderness in the region of the wound
The individual may also be showing other signs of infection such as a high temperature and a fast heartbeat.
Misdiagnosis
Necrotising fasciitis is fairly rare and can be misdiagnosed as other conditions such as Deep Vein Thrombosis. We have also had clients whose soft-tissue infection has been misdiagnosed as gout, musculoskeletal pain and constipation!
A misdiagnosis of this appalling and life-threatening condition, a failure to provide an acceptable standard of care or to consider the possibility of a soft-tissue infection is likely to cause the patient to suffer a poor long-term outcome. In that situation, it might be appropriate to make a claim for compensation for the unnecessary pain and suffering experienced.
In-patient diagnosis
Several of the clients we have supported in their compensation claims have developed necrotising fasciitis whilst in hospital for other reasons. This is perhaps not surprising given that people in hospital often have a weakened immune system and frequently have an injection or surgical incision wound which might provide a portal of entry to bacteria.
However, what might be expected is that any signs of infection would be carefully assessed, that their diagnosis would, therefore, be speedy and their treatment would be initiated rapidly as a result. However, this is not always the case.
Post-surgery patients have also been misdiagnosed or their symptoms simply not been thoroughly investigated at all despite showing all the signs of a severe infection.
Medical negligence
Failing to investigate the possible symptoms of such a deadly illness is likely to be regarded as seriously substandard care.
If you or a loved one are suffering the appalling long-term impact of this shocking illness due to a failure to diagnose your symptoms, contact us to talk to a specialist medical negligence solicitor.
Please call us free on 0800 234 3300 (or from a mobile 01275 334030) or complete our Online Enquiry Form.

---
Testimonials
"Before we contacted you we had no real idea that we had grounds for a medical negligence claim but after speaking to you if became clear that Wendy was indeed treated poorly. Chris took the time to explain what was happening and kept us to speed. Our deepest gratitude to you all and Chris in particular."
"I would like to say a big thank you to you for making this whole process easy and relatively painless. You kept me informed throughout and you were always polite and courteous in all forms of communication. I would not hesitate to recommend you to friends and family, so a really big thank you and I wish you all the best in the future."
» Read More Medical Negligence Testimonials?

Free Nectorising Fasciitis Guide