Necrotising Fasciitis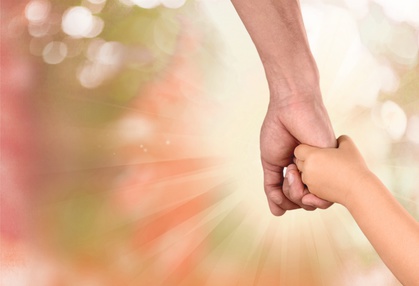 Necrotising Fasciitis Compensation
Compensation for the long-term effects of poor medical management of necrotising fasciitis can result from a range of circumstances. Such is the virulence and destructive nature of the illness that an extremely high level of medical awareness and sensitivity is crucial. A failure by medical professionals to consider the symptoms or likelihood of this appalling condition can be catastrophic.
In our experience, successful compensation claims for necrotising fasciitis negligence have been prompted by the following situations:
A failure by a GP or Accident and Emergency practitioner to recognise the symptoms which might indicate that the patient is developing necrotising fasciitis could equate to passing a death sentence. Complacency when faced with a patient who might be developing the condition can allow the bacteria to spread through the body, destroying tissue in its path and attacking the body's major life-support organs.

Some of our clients have presented to medical professionals on more than one occasion, complaining of their symptoms of extreme pain, swelling and tenderness and have been sent home with painkillers and no consideration that they might be developing necrotising fasciitis.

Necrotising fasciitis is a medical emergency and requires medical staff to have a high suspicion of its presence in order to avoid an appalling outcome for the patient.

A patient who might be developing necrotising fasciitis requires prompt investigation and is likely to need emergency surgery to remove all sign of infection.
A failure to treat an abscess has been the cause of a patient developing severe necrotising fasciitis in a number of the cases which we have dealt with. If an abscess is not diagnosed and adequately treated, the patient can deteriorate and develop necrotising fasciitis.

In these circumstances, the medical practitioners may be considered to have provided a substandard level of care by failing to treat a straightforward condition which might have saved the patient from suffering something far worse.

In several cases, our client was accurately diagnosed with an abscess but was inadequately monitored and treated and the abscess was not drained until it was too late.
We have also had a number of clients who have developed necrotising fasciitis following surgery. A surgical incision can allow bacteria to enter the deep soft tissue of the body and the patient can succumb to necrotising fasciitis. Some patients are more susceptible to such an outcome and it is vital that they are monitored closely after their surgical procedure. It may even be necessary to give a patient antibiotics prior to surgery to try to reduce the risk of infection developing.
The effect of necrotising fasciitis
By its very nature, necrotising fasciitis is destructive. The infection causes the death of tissue in the body, thereby compromising the patient's health and survival.
The infection can spread rapidly and the further it spreads, the greater the amount of destructive surgery the patient will need.
Those patients who survive will inevitably have some scarring and may well suffer some degree of deformity or disability due to their surgery. Some patients require the amputation of a leg or arm. Some need a colostomy to support the function of the bowel if their necrotising fasciitis has necessitated surgical debridement of tissue in that area.
Speak to a specialist medical negligence solicitor
If you or a loved one are suffering the long-term effects of necrotising fasciitis due to a failing in your medical care, contact us at Glynns Solicitors. We have supported numerous clients with necrotising fasciitis claims and will be happy to advise you as to the likely success of a compensation claim.
Please call us free on 0800 234 3300 (or from a mobile 01275 334030) or complete our Online Enquiry Form.

---