Necrotising Fasciitis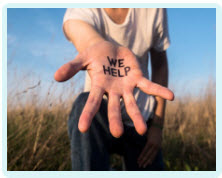 Necrotising Fasciitis Claims: Negligent Care
Without prompt diagnosis and treatment, there is an increasing chance that a patient with necrotising fasciitis will die. The mortality rate associated with this appalling infection is high and delays in medical care reduce the patient's long-term prognosis.
Necrotising fasciitis overview
The medical response to both diagnosis and treatment are absolutely crucial to the patient's chances of survival. And it is not only a matter of survival, poor quality medical care is also likely to leave the patient with greater physical and psychological damage.
Necrotising fasciitis is a pervasive, virulent and powerful infection in which the causative bacteria interact with the environment to the body's subcutaneous or deep tissue.
Early diagnosis is associated with better outcomes, as is early initiation of treatment and successful early debridement of infected tissue.
Delays in diagnosis and treatment, as well as ineffective treatment are associated with poor long-term outcomes.
Diagnosis
A high level of suspicion of necrotising fasciitis as a possible diagnosis of a patient's illness is crucial if an early diagnosis is to be achieved.
A willingness to refer a patient for urgent specialist attention is necessary to avoid a delay in diagnosis.
An understanding that extreme pain, redness and swelling, particularly in the region of a wound to the skin may indicate a necrotising soft-tissue infection.
A recognition of the significance of risk factors such as the presence of diabetes in making a diagnosis is also important.
Safety-netting advice to ensure that the patient does not ignore a deterioration in their symptoms is crucial to avoid a delay in treatment.
Treatment
The commencement of treatment, both surgical and antibiotic, as quickly as possible is key to the patient's outcome.
A delay in initiating treatment may be regarded as negligent as it is associated with poorer outcomes.
A failure to remove infected tissue successfully may mean that the patient requires further surgery and faces a worse outcome.
Compensation for poor-quality care
The horrific impact of necrotising fasciitis requires that medical professionals make every attempt to provide early diagnosis and treatment.
A failure in either regard may be regarded as negligent.
If the patient suffers a poor long-term outcome due to delays in medical care, it may be appropriate to make a claim for compensation.
Legal advice
Contact Glynns Solicitors, specialists in medical negligence compensation claims, to discuss the suitability of a claim for compensation. One of our team of experienced solicitors will be very happy to help you.
Please call us free on 0800 234 3300 (or from a mobile 01275 334030) or complete our Online Enquiry Form.

---
Testimonials
"Before we contacted you we had no real idea that we had grounds for a medical negligence claim but after speaking to you if became clear that Wendy was indeed treated poorly. Chris took the time to explain what was happening and kept us to speed. Our deepest gratitude to you all and Chris in particular."
"I would like to say a big thank you to you for making this whole process easy and relatively painless. You kept me informed throughout and you were always polite and courteous in all forms of communication. I would not hesitate to recommend you to friends and family, so a really big thank you and I wish you all the best in the future."
» Read More Medical Negligence Testimonials?

Free Nectorising Fasciitis Guide