Necrotising Fasciitis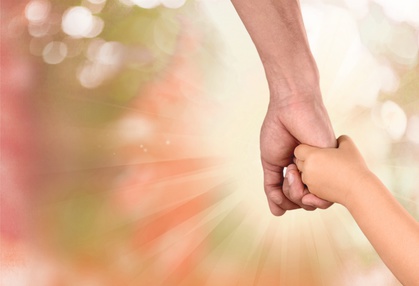 Necrotising Fasciitis Antibiotics
What is necrotising fasciitis?
Whilst antibiotics are not the sole answer to necrotising fasciitis, they are an important part of the treatment regime.
Why are antibiotics necessary?
Necrotising fasciitis is a horrifically destructive, fast-moving infection. It has been estimated that it is capable of destroying the deep tissue of the body at a rate of 2 - 3 cm per hour. If left untreated, the patient will almost definitely die. Even with treatment, the mortality rate is thought to be as high as 40%.
It is clear, therefore, that, once diagnosis has been established, treatment needs to be both rapid and comprehensive to try to combat the disease and give the patient the greatest chance of survival.
Broad-spectrum antibiotics
Unfortunately, necrotising fasciitis can be caused by a range of bacteria and, at diagnosis, it may not be apparent what is precisely responsible for the patient's condition.
The illness has been classified into four different types and antibiotic treatment varies accordingly.
However, once necrotising fasciitis is suspected, it is recommended that broad-spectrum antibiotics should be administered to the patient immediately while the underlying cause is investigated. This alone is unlikely to stop the infection as the tissue destruction caused by the infection will in itself make it difficult for antibiotics to reach the infected area but it is thought to be important in helping the patient's response to the condition and surgical treatment.
Surgical Debridement
Extensive and complete debridement - surgical removal - of all the damaged tissue is very likely to be necessary. However, anything that might support the body in its fight against the further spread of the condition and to help prevent the development of associated medical difficulties is vital.
Targeted antibiotics
Once the underlying bacterium is identified, the antibiotic regime should be amended in order to target the cause more specifically.
It is further recommended that antibiotic treatment should be monitored and maintained until the spread of the disease has been controlled and until all signs of infection have gone.
This may require weeks of antibiotic treatment.
Medical Negligence
A patient with necrotising fasciitis is under attack and their own immune system will struggle to combat the infection, increasingly so as the illness spreads and their organs struggle to support life functions at all.
A failure to provide adequate and appropriate antibiotics may well reduce the patient's chance of survival.
If you or a loved one have suffered with the appalling effects of necrotising fasciitis due to delayed diagnosis or treatment, you may be entitled to make a claim for compensation.
Glynns Solicitors is a team of specialist, experienced medical negligence solicitors. Contact us to discuss whether you might have been the victim of medical negligence.
Please call us free on 0800 234 3300 (or from a mobile 01275 334030) or complete our Online Enquiry Form.

---
Testimonials
"Before we contacted you we had no real idea that we had grounds for a medical negligence claim but after speaking to you if became clear that Wendy was indeed treated poorly. Chris took the time to explain what was happening and kept us to speed. Our deepest gratitude to you all and Chris in particular."
"I would like to say a big thank you to you for making this whole process easy and relatively painless. You kept me informed throughout and you were always polite and courteous in all forms of communication. I would not hesitate to recommend you to friends and family, so a really big thank you and I wish you all the best in the future."
» Read More Medical Negligence Testimonials?

Free Nectorising Fasciitis Guide