Necrotising Fasciitis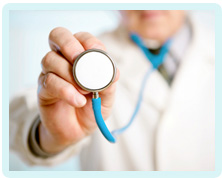 Necrotising Fasciitis and Chickenpox
Necrotising fasciitis is a rare but potentially deadly complication of chickenpox. If necrotising fasciitis develops after chickenpox, the patient requires immediate hospital admission, intravenous antibiotics and surgery.
Chickenpox
Chickenpox is a virus caused by the varicella-zoster virus. It is very common in children and causes itchy spots to appear on the skin. There is no cure for chickenpox and treatment is aimed at relieving symptoms, particularly easing the itching. The illness will clear up of its own accord within a few days.
Infected chickenpox blisters
Chickenpox rarely causes serious complications, especially in children. Adults who develop chickenpox are more at risk of getting further health problems such as pneumonia. Even so, only 5% to 14% of adults with chickenpox are admitted to hospital.
Perhaps the most common complication of chickenpox is bacteria getting into the blisters. As mentioned above, chickenpox causes spots to appear across the body. If these open up – perhaps because they are itched excessively – a blister will form.
Blisters are vulnerable to infection, as the bacteria that exist all around us can easily get into the open wound. The bacteria will then begin to multiply, leaving the patient with a bacterial infection.
Chickenpox and necrotising fasciitis
There are various types of bacterial infection. A rare but severe type of bacterial infection is necrotising fasciitis.
Necrotising fasciitis is a very aggressive infection and will cause tissue death within hours of being introduced to the body. To prevent widespread tissue death, the patient must be admitted to hospital without delay.
In hospital, intravenous antibiotics and fluids must be administered. The patient must also undergo emergency surgery to remove all the dead tissue. This is called debridement surgery.
Further reconstructive surgery may be required to salvage the limbs, if they have been affected by the disease. Organ support may also be necessary, depending upon how unwell the patient is.
Failure to treat necrotising fasciitis after chickenpox
Necrotising fasciitis is known to be associated with chickenpox, and indeed with the varicella-zoster virus. Therefore when a patient who has recently had chickenpox presents with the symptoms of necrotising fasciitis, it should not take medical practitioners long to make an accurate diagnosis.
If there is an unacceptable delay in diagnosing and treating necrotising fasciitis, there could be a substandard level of care. If this causes a patient to suffer further tissue death and critical complications, there could be a case of medical negligence.
Please contact us for more information on pursue a claim for medical negligence compensation.
Contact us today
To make a necrotising fasciitis medical negligence compensation claim, please get in touch with us today.
Please call us free on 0800 234 3300 (or from a mobile 01275 334030) or complete our Online Enquiry Form.

---
Testimonials
"Before we contacted you we had no real idea that we had grounds for a medical negligence claim but after speaking to you if became clear that Wendy was indeed treated poorly. Chris took the time to explain what was happening and kept us to speed. Our deepest gratitude to you all and Chris in particular."
"I would like to say a big thank you to you for making this whole process easy and relatively painless. You kept me informed throughout and you were always polite and courteous in all forms of communication. I would not hesitate to recommend you to friends and family, so a really big thank you and I wish you all the best in the future."
» Read More Medical Negligence Testimonials?

Free Nectorising Fasciitis Guide