Necrotising Fasciitis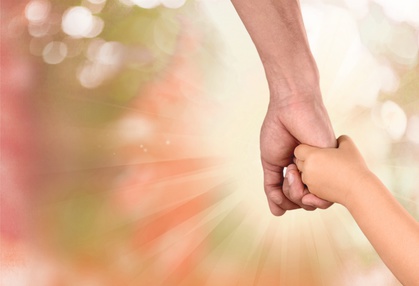 Necrotising Fasciitis Amputation
Studies suggest that between 10% and 20% of patients with necrotising fasciitis will require the amputation of at least one lower limb. This is a shocking and completely life-changing event. So why is it necessary?
What is necrotising fasciitis?
Necrotising fasciitis is an aggressive and destructive infection. It can be caused by a variety of bacteria which may exist on the surface of the skin without causing damage but, once they have entered the body via a cut or wound, they can cause devastation to the body's soft tissue.
In these circumstances, the bacteria release toxins which destroy the tissue and spread to surrounding tissue. The infection will spread extremely quickly through the connective tissue of the body, threatening organs and the life of the patient.
Why might it require a limb amputation?
Whilst intravenous antibiotics must be used to try to tackle the infection, surgery is usually necessary to stop the infection from spreading. The mortality rate for necrotising fasciitis is very high. Even where patients are treated, the death rate can be as high as 40% and the progression to this point can happen within a few days. It is vital, therefore, that the infection is prevented from leading to blood-poisoning and multiple organ failure. Sometimes, the spread of the infection within the body is so extensive that amputation of the affected limb or limbs is the only way to stop it.
Amputation of a limb would, of course, be utterly life-changing, affecting the patient's working, domestic, social and private life. It may mean a change of accommodation. It may mean that the patient can no longer work. It is likely to put enormous strain on relationships and the psychological health of the patient themselves.
Debridement
Even where amputation is not required, the patient is likely to have to undergo extensive surgical removal of dead tissue (debridement) before the infection is stopped. In a recent study, patients underwent between 1 and 8 sessions of debridement before the infection came under control.
Where this approach is successful in controlling the infection, the patient is likely to need cosmetic surgery to try to repair those areas destroyed by the infection and the necessary debridement.
Emergency Treatment of necrotising fasciitis
Debridement and amputation are, obviously, extreme treatments and are indicative of the severity and life-threatening nature of the disease. It is clear, therefore, that the earliest diagnosis possible is required where this infection is concerned and this necessity is medically recognised.
Although necrotising fasciitis can be confused with other conditions such as cellulitis and DVT, it has key red flag symptoms which should always prompt further investigation:
Intense, constant and disproportionate pain in the area of wound if known
Redness and swelling of the infected area
Flu-like symptoms such as high temperature, dizziness, nausea
An immediate response to these symptoms and referral for investigation could save a limb or, quite possibly, a life.
Medical Negligence
If your red flag symptoms were not investigated or your necrotising fasciitis misdiagnosed, you may have been the victim of medical negligence. If this is the case, you may be able to make a claim for compensation for your devastating experiences and on-going symptoms.
Contact Glynns Solicitors to discuss your circumstances with a solicitor specialising in medical negligence cases.
Please call us free on 0800 234 3300 (or from a mobile 01275 334030) or complete our Online Enquiry Form.

---
Testimonials
"Before we contacted you we had no real idea that we had grounds for a medical negligence claim but after speaking to you if became clear that Wendy was indeed treated poorly. Chris took the time to explain what was happening and kept us to speed. Our deepest gratitude to you all and Chris in particular."
"I would like to say a big thank you to you for making this whole process easy and relatively painless. You kept me informed throughout and you were always polite and courteous in all forms of communication. I would not hesitate to recommend you to friends and family, so a really big thank you and I wish you all the best in the future."
» Read More Medical Negligence Testimonials?

Free Nectorising Fasciitis Guide