Necrotising Fasciitis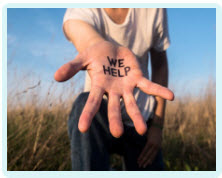 Necrotising Fasciitis after Appendix Operation
If you have suffered the shocking effects of necrotising fasciitis due to a failure by medical professionals to either prevent or diagnose your illness, it may be appropriate to make a claim for compensation.
Developing necrotising fasciitis
Necrotising fasciitis tends to develop in either the limbs or the abdominal region and so a patient undergoing an appendectomy may be at risk of suffering this appalling, tissue-destroying infection.
Necrotising fasciitis can develop when the relevant bacteria (of which there are many types) gain access to the deep soft tissue of the body. An appendectomy offers the bacteria just such an opportunity. Whether carried out as open surgery or via a laparotomy (keyhole surgery), the surgical removal of the appendix requires one or more incisions to the abdomen and, therefore, gives the bacteria a way into the body.
Preventing infection
For this reason, patients who are about to undergo an appendectomy usually require antibiotics prior to the commencement of the operation. The purpose of this is to try and prevent the development of any infection. Antibiotics taken in these circumstances are described as prophylactic antibiotics.
Should medical professionals fail to undertake this important procedure, leaving the patient susceptible to infection, they may be regarded as responsible for the long-term effects should the patient subsequently suffer this shocking illness.
Spotting the signs of necrotising fasciitis
For the same reasons, patients who have undergone abdominal surgery in particular need to be closely monitored in the hours and days after the operation. Any indication that they may be developing an infection needs immediate attention and a failure to respond appropriately may be regarded as substandard care.
Necrotising fasciitis can spread through the body at an alarming rate, threatening the function of the body's organs and putting the patient at risk of sepsis. A delay in diagnosis and treatment can prove fatal.
Even a short delay may mean that the patient requires more traumatic and severe debridement surgery and suffers significant long-term disability as a result.
A patient who is developing necrotising fasciitis is likely to be experiencing a high temperature, a fast heartbeat, pain and low blood pressure. There may be skin discoloration.
Emergency surgery is likely to be needed in order to remove all infection and prevent it spreading any further.
Medical negligence
A failure to prevent or diagnose necrotising fasciitis, especially in a patient who has recently undergone abdominal surgery may be regarded as negligent.
If you or a loved one are suffering the appalling permanent impact of necrotising fasciitis, contact us here at Glynns to discuss your situation with a specialist medical negligence solicitor.
Please call us free on 0800 234 3300 (or from a mobile 01275 334030) or complete our Online Enquiry Form.

---