Necrotising Fasciitis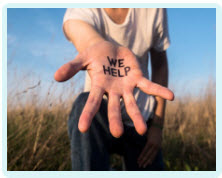 Misdiagnosed Necrotising Fasciitis Infection in Upper Limb
Any indication that a patient may be developing the horrific infection that is necrotising fasciitis needs to be investigated as a matter of emergency. A failure to do so may result in permanent disability or even the death of the patient.
This swift-moving and life-threatening infection is fairly rare and can be misdiagnosed. It is essential therefore, that any possible symptoms are thoroughly assessed and that specialist advice is sought. With a high mortality rate, prompt treatment in the form of surgery is vital.
Surgery to treat and remove a necrotising fasciitis infection is savage in its need to remove all infected tissue. The shocking reality is that a patient with necrotising fasciitis may need to have a limb, either upper or lower, removed in order to prevent the further spread of this infection.
The longer diagnosis and treatment are delayed, the more likely it is that the patient will have to face this terrible situation and shocking future.
The impact of losing a limb to necrotising fasciitis
The loss of a limb can completely alter an individual's life. Their ability to work, to drive, to travel and to remain independent can be compromised by their disability. If they have children, the support which they can provide to them may be reduced due to their situation.
They may find that they are unable to continue to live in their current accommodation due to the physical difficulties they face.
They may face financial difficulties due to loss of employment and the additional costs of care.
The psychological impact can, not surprisingly, be dramatic. Adjusting to the loss of a limb, recovering from such a severe illness and facing a vastly-altered future can require significant emotional support.
Recognising necrotising fasciitis
The most common symptoms of necrotising fasciitis are intense pain, redness and swelling in the region of a cut or incision in the skin. This may be the result of an injury, an injection or a surgical procedure.
The patient may also be starting to show the signs of infection such as a fever and a fast breathing rate.
Whilst the patient may not have necrotising fasciitis, a failure to consider this infection as a possible diagnosis may allow the patient's condition to deteriorate dramatically before an accurate diagnosis is made and treatment is commenced.
Medical negligence
If a medical practitioner fails to consider the symptoms of necrotising fasciitis, or fails to seek specialist support, they may be regarded as having provided substandard care.
If the patient subsequently suffers a poor long-term outcome due to delays in their diagnosis and treatment of necrotising fasciitis, it may be appropriate to make a claim for compensation.
Contact Glynns, specialists in medical negligence compensation claims, to talk to an experienced solicitor.
Please call us free on 0800 234 3300 (or from a mobile 01275 334030) or complete our Online Enquiry Form.

---
Testimonials
"Before we contacted you we had no real idea that we had grounds for a medical negligence claim but after speaking to you if became clear that Wendy was indeed treated poorly. Chris took the time to explain what was happening and kept us to speed. Our deepest gratitude to you all and Chris in particular."
"I would like to say a big thank you to you for making this whole process easy and relatively painless. You kept me informed throughout and you were always polite and courteous in all forms of communication. I would not hesitate to recommend you to friends and family, so a really big thank you and I wish you all the best in the future."
» Read More Medical Negligence Testimonials?

Free Nectorising Fasciitis Guide