Necrotising Fasciitis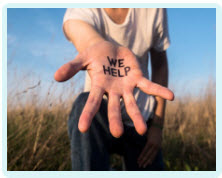 Man Loses His Penis To Necrotising Fasciitis
A 61-year-old Essex man is trying to raise the awareness of Necrotising Fasciitis, after losing most of his penis to the flesh-eating bug in 2013.
He is now making a claim for compensation against an Essex hospital.
Andrew Lane was undergoing an operation to have a prostate gland removed when the surgeon accidently punctured his bowel, which resulted in Necrotising Fasciitis.
So much damaged tissue had to be removed, he lost most of his penis and was left with a protruding stomach where the outer tissue had been "eaten away".
He also had to use a catheter and a colostomy bag for two years after the operation in 2013.
A life in ruins
Mr Lane has been left so self-conscious about his appearance that he has not returned to his job as an architectural draftsman and now works as a carer. He told The Independent that he cannot bear to look at himself in the mirror anymore.
The causes of Necrotising Fasciitis
Necrotising Fasciitis can be caused by either a single specific bacterium (as in the case of monomicrobial Necrotising Fasciitis) or multiple bacteria (polymicrobial Necrotising Fasciitis) infecting the tissue just beneath the skin (subcutaneous tissue). The bacteria or bacterium enter into the body either via an external injury (surgical sites, a cut, scratch, bruise, boil, or any small injury) or via direct spread from a punctured / perforated internal organ (particularly the colon, rectum, or anus) or sexual organ. Upon infection, the bacteria or bacterium spreads via the fascia, producing:
Endo-toxins (toxins released as the bacteria die and break apart)
Exo-toxins (toxins released by bacteria as waste) that restrict the blood supply to tissues and digestion of cells by enzymes resulting in a lesion consisting of pus and the fluid remains of dead tissue
The disease of one of the bodies major organs
Because blood supply to these tissues becomes impaired, neither antibiotics nor the body's own mechanisms to fight infection are able to reach these tissues. As such, treatment requires surgical debridement (surgical removal of dead and infected tissue).
Necrotising Fasciitis can be fatal so that a quick diagnosis is essential. However, studies show that because it is such a rare disease, misdiagnosis is common.
Diagnosis is made using two methods after patients exhibit typical warning signs such as; flu-like symptoms, severe pain in the area of the infected tissue and red skin that is extremely hot to touch. These two methods are:
a) Radiographic testing (e.g., X-Ray, CT scans, and MRIs) - CT scans are readily available and have the best chance of accurately diagnosing Necrotising Fasciitis specifically because it can show inflammatory changes, such as accumulation of fluid (edema), thickening, or collection of pus (abscesses) in the fascia, in addition to gas formation.
b) Exploratory surgery – this is usually definitive as it is common to find "dishwater" or foul-smelling discharge, necrosis or lack of bleeding, and loss of the normal resistance of the fascia to finger dissection if Necrotising Fasciitis is present.
Debridement explained
Debridement is the surgical removal of dead, damaged or infected tissue in order to promote the healing potential of remaining healthy tissue. In the case of Necrotising Fasciitis, debridement must usually be extensive to ensure that no infected tissue remains. This can cause victims of the disease to be scarred for life, as in the case of Mr Lane.
In cases like that of Mr Lane, where medical negligence occurring during surgery caused Necrotising Fasciitis to develop, it is imperative to seek legal advice. Compensation can go a long way to not only helping victims rebuild their lives, but prevent others from suffering the same fate.
At Glynns Solicitors we have the expertise required to successfully act for people who have developed necrotising fasciitis as a result of medical negligence.
Please call us free on 0800 234 3300 (or from a mobile 01275 334030) or complete our Online Enquiry Form.

---
Testimonials
"Before we contacted you we had no real idea that we had grounds for a medical negligence claim but after speaking to you if became clear that Wendy was indeed treated poorly. Chris took the time to explain what was happening and kept us to speed. Our deepest gratitude to you all and Chris in particular."
"I would like to say a big thank you to you for making this whole process easy and relatively painless. You kept me informed throughout and you were always polite and courteous in all forms of communication. I would not hesitate to recommend you to friends and family, so a really big thank you and I wish you all the best in the future."
» Read More Medical Negligence Testimonials?

Free Nectorising Fasciitis Guide