Necrotising Fasciitis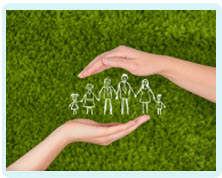 Making a Claim for Negligent Hospital Care of Necrotising Fasciitis
Negligent care of a patient with necrotising fasciitis may cause long-term disability and justify a claim for compensation.
Mortality, disability and necrotising fasciitis
Necrotising fasciitis is associated with a high mortality rate and can cause the death of a patient within a matter of days. For this reason, extreme caution and meticulous medical care are essential to give the patient the best chance of the best outcome.
An early diagnosis and prompt treatment are associated with the most positive long-term prognosis. Where a patient is at risk of necrotising fasciitis, good preventative treatment is also required.
Delays in treatment of necrotising fasciitis can render a patient disabled, suffering the loss of a limb and multiple organ failure, necessitating long-term intensive care support.
Negligent hospital care
A failure by medical professionals in hospital to prevent the development of infection or to provide an acceptable standard of care may justify a claim for compensation if the patient suffers long-term losses as a result of their negligent care.
The quality of care in hospital is expected to minimise the risk to patients of developing infection whilst in the care of the health service. If a patient requires prophylactic antibiotics, the relevant professionals should ensure that this takes place. If a patient is limited in their mobility, regular monitoring and, where appropriate, movement of the patient should occur to reduce the risk of pressure sores and infection
Any signs of infection such as a high temperature or symptoms such as pain, swelling and redness in the region of a wound or surgical incision or injection site should raise the suspicion of necrotising fasciitis
Where necrotising fasciitis is suspected as a diagnosis, surgical debridement as a matter of emergency may be necessary to halt the infection and save the life of the patient
Making a claim for compensation
A successful compensation claim can address the issue of financial losses caused by the medical negligence. For example, if an individual is no longer able to work due to the devastating impact of necrotising fasciitis, a successful claim should provide recompense for that loss of income in so far as it is a result of the negligence.
Compensation claims for medical negligence, however, are extremely complex and necrotising fasciitis is no exception. Its broad-ranging impact requires rigorous expert assessment and a successful claim requires the skills of a specialist lawyer.
Speak to a specialist
If you or a loved one are struggling with the long-term impact of poor-quality hospital care of necrotising fasciitis, contact Glynns Solicitors, a dedicated medical negligence legal practice. One of our team of experienced solicitors will be very happy to talk to you.
Please call us free on 0800 234 3300 (or from a mobile 01275 334030) or complete our Online Enquiry Form.

---
Testimonials
"Before we contacted you we had no real idea that we had grounds for a medical negligence claim but after speaking to you if became clear that Wendy was indeed treated poorly. Chris took the time to explain what was happening and kept us to speed. Our deepest gratitude to you all and Chris in particular."
"I would like to say a big thank you to you for making this whole process easy and relatively painless. You kept me informed throughout and you were always polite and courteous in all forms of communication. I would not hesitate to recommend you to friends and family, so a really big thank you and I wish you all the best in the future."
» Read More Medical Negligence Testimonials?

Free Nectorising Fasciitis Guide