Necrotising Fasciitis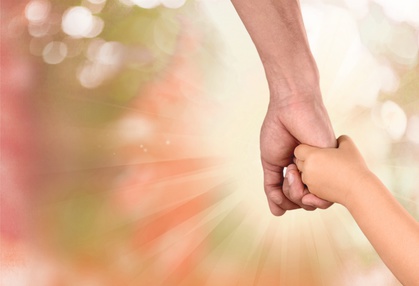 Is there a link between Necrotising Fasciitis and Alcohol Abuse?
Necrotising fasciitis is a devastating and life-threatening condition. Medical practitioners need to be aware of conditions that may encourage susceptibility to the disease.
What is necrotising fasciitis?
Necrotising fasciitis is a rare but potentially fatal infection, where bacteria enters the body, reaching the deep, soft tissue layers, and releasing toxins which destroy the surrounding tissue. The condition can develop very quickly over a few days, leading to multiple organ failure. Even with treatment, up to 40% of those who develop the condition will die.
It has been suggested that mortality rates from necrotising fasciitis are up to 9 times higher in patients who already have cirrhosis of the liver.
What is the data related to Necrotising Fasciitis and alcohol abuse?
Studies of necrotising fasciitis have regularly found a possible connection between the condition and either alcohol abuse or cirrhosis of the liver. One study found as many as 35% of patients with necrotising fasciitis suffered from alcohol abuse.
An analysis of data in Taiwan (Hung et al.) relating to more than 40,000 patients with cirrhosis of the liver found that 299 subsequently developed necrotising fasciitis, whereas, in a control group of equal size, only 160 patients developed the condition. It was also found that those with a complicated version of cirrhosis were at greater risk. The conclusion being that cirrhosis of the liver is a risk factor in developing necrotising fasciitis.
In a study by Wang et al. 54 patients out of a total of 115 with necrotising fasciitis (i.e. 47%), were also found to have cirrhosis of the liver.
Why might there be a connection?
There may be a number of reason for a connection between necrotising fasciitis and alcohol.
Alcohol consumption can reduce the body's resistance to infection
Cirrhosis of the liver can lead to swelling of the legs, which may make a minor injury more likely, offering a route of entry for bacteria
If you are suffering from cirrhosis of the liver, your body may find it harder to fight off infections as the immune system processes may already be under stress
Causes of cirrhosis of the liver
One of the main causes of cirrhosis of the liver, is chronic (on-going) alcohol abuse. This may suggest that alcohol intake is significant in a patient's vulnerability to necrotising fasciitis. However, Hepatitis C can also be a cause of cirrhosis of the liver, so the connection between Necrotising Fasciitis and alcohol may not been so clear.
Being alert to risk factors of necrotising fasciitis
If cirrhosis of the liver and alcohol abuse are known to increase a person's risk of contracting and developing necrotising fasciitis, it is important that medical practitioners are alert to the symptoms of the condition in these patients. Treatment of necrotising fasciitis is a medical emergency and patients need to be put on a course of intravenous antibiotics immediately to try to prevent the disease from spreading.
Medical Negligence
If you have experienced the shocking effects of necrotising fasciitis and you believe your condition could have been diagnosed and treated earlier, contact us at Glynns Solicitors to discuss your situation. We are a team of solicitors, specialising in medical negligence claims.
Please call us free on 0800 234 3300 (or from a mobile 01275 334030) or complete our Online Enquiry Form.

---