Necrotising Fasciitis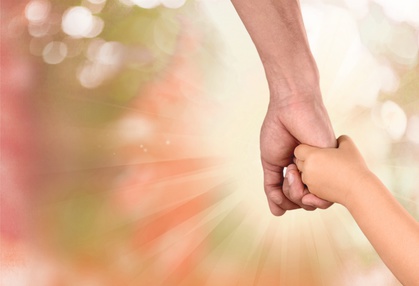 Is Necrotising Fasciitis in an Abscess Negligent?
A number of our clients have suffered the horrific effects of the necrotising fasciitis infection because medical practitioners failed to treat an abscess. If the patient suffers a debilitating long-term outcome due to this lack of treatment, the medical practitioners responsible might be considered as negligent.
Recent case study
Despite having a history of abscesses, when our client went to her GP with another abscess, she was sent home with antibiotics for an incorrect diagnosis but did not receive any other treatment. Within two days she was admitted to hospital where there was a further delay. By the time her abscess was finally drained, she had necrotising fasciitis.
What are the symptoms of an abscess?
An abscess is a location in the body where pus has collected beneath the skin probably due to infection.
It is not uncommon for a person to develop an abscess in or around the groin, perineum or buttocks. It is also possible for an abscess to develop internally.
The symptoms of pain and tenderness in an area where a lump has developed beneath the surface of the skin may be accompanied by symptoms of an infection such as a high temperature. It may even be possible to see evidence of the pus collecting in the abscess.
How should an abscess be treated?
Depending on its size, location and severity, an abscess may need to be treated with antibiotics and drained by a medical professional.
Certain categories of patients are more likely to develop an abscess and some patients are more vulnerable to infection and these patient characteristics should be taken into account when assessing how to treat their abscess.
With a vulnerable patient, perhaps someone who has a weak immune system, it would be better to err on the side of caution in regards to treatment rather than wait to see how the patient develops.
If necrotising fasciitis takes hold in the region of the abscess, a few days' delay can make a catastrophic difference.
Medical negligence
A failure to treat an abscess thoroughly, particularly in a client who might be diabetic or obese or whose health is already compromised, might be regarded as substandard care.
If the patient subsequently develops necrotising fasciitis, the relevant medical professionals might be regarded as negligent and, if the patient suffers a poor long-term outcome, it might be appropriate to make a claim for compensation.
The effects of a necrotising fasciitis infection can be utterly life-changing. At the very least, the patient is likely to need several surgical debridement procedures and suffer considerable scarring and loss of tissue. It is not uncommon for a patient with necrotising fasciitis to suffer organ failure or to need an amputation. At worst, they may die.
Negligence regarding this appalling condition is, therefore, an extremely serious matter.
Speak to a solicitor
If you or a loved one are suffering the long-term impact of necrotising fasciitis due to a failure by medical practitioners to treat your abscess effectively, contact Glynns today.
An experience and specialist medical negligence solicitor will talk to you about the possibility of making a compensation claim.
Please call us free on 0800 234 3300 (or from a mobile 01275 334030) or complete our Online Enquiry Form.

---
Testimonials
"Before we contacted you we had no real idea that we had grounds for a medical negligence claim but after speaking to you if became clear that Wendy was indeed treated poorly. Chris took the time to explain what was happening and kept us to speed. Our deepest gratitude to you all and Chris in particular."
"I would like to say a big thank you to you for making this whole process easy and relatively painless. You kept me informed throughout and you were always polite and courteous in all forms of communication. I would not hesitate to recommend you to friends and family, so a really big thank you and I wish you all the best in the future."
» Read More Medical Negligence Testimonials?

Free Nectorising Fasciitis Guide