Necrotising Fasciitis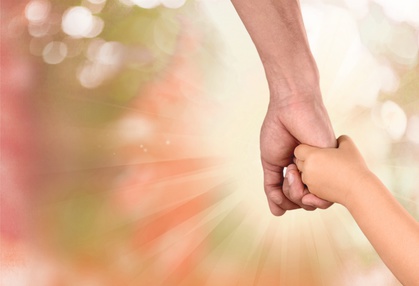 Is Necrotising Fasciitis Avoidable?
What is necrotising fasciitis?
Necrotising fasciitis is a fast-moving, life-threatening infection and it is unlikely that you will be aware that you have it until symptoms start to develop. However, if it is not diagnosed and treated promptly, it can require extensive tissue removal and lead to multiple organ failure and death. Therefore, early identification is highly desirable.
The red flag symptoms of necrotising fasciitis include intense pain in the area of infection, redness, tenderness and swelling in the same area and flu-like symptoms indicative of infection.
Necrotising Fasciitis in hospital
Surgery
For the majority of victims of necrotising fasciitis, the bacteria responsible for the infection gains access to the interior of the body through an open wound. This may be a small cut or bite. However, it also means that patients in hospital are particularly vulnerable to infection, especially those who are undergoing surgery where an incision is made to the skin.
Necrotising fasciitis frequently develops in the abdominal area, groin or legs and so surgery in those area, such as appendicitis, a hysterectomy, or gallbladder removal makes a patient particularly vulnerable. In these circumstances, close monitoring of the patient is vital. It may be appropriate to administer preventative (prophylactic) antibiotics before the operation to try to prevent the development of infection.
Where a patient is bed-ridden for a period of time and may develop bed sores or an abscess, the risk of any infection is something that the medical practitioners should be alert to. The patient should be monitored closely for signs of infection and any symptoms investigated promptly.
Risk Factors in hospital
It may be that the patient is additionally vulnerable to this infection in other ways. Research has suggested that the following conditions may make someone more likely to develop necrotising fasciitis:
Being overweight
Being diabetic
Having liver cirrhosis or being alcohol dependent
Experiencing heart failure
Having a weakened immune system
In these circumstances, the hospital practitioners should be highly alert to the potential for the patient to develop a serious condition.
Necrotising Fasciitis Outside Hospital
If a patient develops a necrotising fasciitis infection at home, possibly through a cut or wound, the long-term outcome of the infection depends on how quickly treatment is commenced.
This, of course, largely depends on how soon the patient attends their GP or A & E department. However, once someone does visit a GP with red flag symptoms of necrotising fasciitis, emergency diagnosis and treatment are necessary. It is widely recognised that the sooner treatment is started, the better the outcome is likely to be. This is due to the speed with which the infection spreads through the body.
Anyone suspected of suffering from necrotising fasciitis needs to be treated with antibiotics but will probably also require surgical investigation. This may be the only way in which the infection can be conclusively identified and will also be a necessary part of treatment. Unless all the tissue within the body which has already been affected and destroyed by the infection is removed, the infection will continue to develop, threatening vital organs.
Delayed treatment may lead to a limb having to be amputated in order to prevent the spread of infection as well as increasing the risk of death.
Medical Negligence
Necrotising fasciitis can be difficult to diagnose but the potential long-term impact of the illness should require any medical practitioner who suspects a severe infection to request further investigation in order to be sure.
If you or a loved one have suffered with the dreadful effects of necrotising fasciitis which you believe was negligently treated, contact us at Glynns Solicitors to assess whether you could make a claim for compensation.
Please call us free on 0800 234 3300 (or from a mobile 01275 334030) or complete our Online Enquiry Form.

---
Testimonials
"Before we contacted you we had no real idea that we had grounds for a medical negligence claim but after speaking to you if became clear that Wendy was indeed treated poorly. Chris took the time to explain what was happening and kept us to speed. Our deepest gratitude to you all and Chris in particular."
"I would like to say a big thank you to you for making this whole process easy and relatively painless. You kept me informed throughout and you were always polite and courteous in all forms of communication. I would not hesitate to recommend you to friends and family, so a really big thank you and I wish you all the best in the future."
» Read More Medical Negligence Testimonials?

Free Nectorising Fasciitis Guide