Necrotising Fasciitis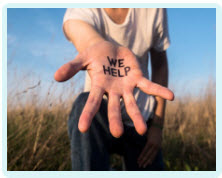 Is Necrotising Fasciitis after a Bowel Perforation Negligent?
A ruptured bowel can soon cause internal infection, leaving the patient with a life-threatening condition and the need for catastrophic surgery.
A perforation or rupturing of the bowel is a life-threatening medical emergency. A hole between the bowel and the abdomen can allow bacteria to travel from inside the bowel through to the interior of the abdomen where it can cause infection. This can lead to necrotising fasciitis and sepsis, both of which can threaten the life of the patient.
Depending on the circumstances, a bowel perforation is not necessarily negligent, nor is the development of necrotising fasciitis. However, if either of those events is thought to have been made more likely due to the failings of medical professionals, then it may be regarded as such.
Bowel perforation
If the patient's bowel ruptures due to a failure by medical professionals to diagnose or investigate the patient's symptoms despite the opportunity to do so, the relevant practitioners may be regarded as having provided substandard care.
For example, a bowel perforation might result from failing to diagnose and treat appendicitis, ulcerative colitis and diverticulitis amongst other abdominal conditions.
It might also result from an accident during an invasive procedure such as a colonoscopy.
Diagnosing necrotising fasciitis
As a bowel perforation can cause infection, it is vital that patients in this situation are closely monitored for signs of this happening.
Any sign of infection such as nausea and a high temperature require immediate investigation and treatment. In patients who have recently undergone surgery or another invasive procedure, such symptoms should alert medical professionals to the potential for a severe infection to develop.
Certain categories of patient are also more susceptible to developing necrotising fasciitis and it is particularly important that they are kept under observation. This could include patients who are diabetic or already have a weakened immune system.
Medical negligence
A failure to diagnose and treat necrotising fasciitis, especially in patients who are already known to be susceptible to it, or in patients who are already in hospital undergoing treatment for another condition, might be regarded as negligent.
If you or a loved one are suffering the appalling, long-term effects of a necroising fasciitis infection because your symptoms were not investigated, contact Glynns to talk to a specialist medical negligence solicitor.
Please call us free on 0800 234 3300 (or from a mobile 01275 334030) or complete our Online Enquiry Form.

---