Necrotising Fasciitis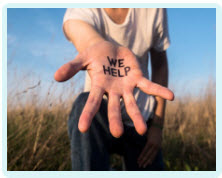 Hospitalisation with Necrotising Fasciitis
In a recent study of 58 patients with necrotising fasciitis, the average length of stay in hospital was 46 days and the average length of stay in intensive care was 11 days. Why is this condition so hard to combat?
What is necrotising fasciitis?
Necrotising fasciitis is a life-threatening infection that affects and spreads through the deep soft tissue of the body, destroying the tissue it encounters. Treatment almost always requires surgical removal of damaged tissue to the possible point of amputation. Without treatment, the patient is likely to experience multiple organ failure and die. Even with treatment, 20 – 40% of patients die.
Recent Research
The above-mentioned study, undertaken in The Netherlands and published in the World Journal of Emergency Surgery, was the largest in Europe, and analysed causes, treatment, outcomes and influencing factors in a cohort of male and female patients ranging in age from 21 to 81 years. In addition to the extended length of stay identified in many patients, with the longest stay at 166 days, the study identified a 29% mortality rate, confirming the potentially devastating impact of this condition.
There are a number of reasons why it is so hard to combat this fatal disease.
Diagnosis of disease
The diagnosis of necrotising fasciitis can be difficult. It is a rare condition and most medical practitioners will only see one or two cases throughout their career. This can lead to a misdiagnosis. Especially in the early stages, it can present in a similar way to cellulitis but its red flag symptoms should always be investigated.
Diagnosis can include blood tests, CT and MRI scans, but the most conclusive method of diagnosis is through surgery.
Identification of pathogen
Immediate intravenous broad-spectrum antibiotics are necessary to try to prevent the spread of the disease and reduce the chances of the patient developing sepsis. The treatment of necrotising fasciitis can be complicated, however, by the difficulty in identifying the pathogen that is causing the damage. Several different bacteria can cause necrotising fasciitis, some of which appear to be more virulent than others.
Urgency of treatment
There is evidence that initial surgical debridement within 24 hours will produce the best chances of a positive outcome. Necrotising fasciitis can develop to a fatal threshold within a few days so time is of the essence in both diagnosis and treatment.
Where treatment is delayed, on-going treatment is likely to be more complex and time-consuming, as is the recovery period.
Extent of treatment
It is unusual for a single episode of debridement to combat the spread of the disease. Most patients require two to three episodes of surgical debridement over 36 hours before all damaged tissue has been removed.
Furthermore, in addition to the provision of antibiotics and surgery, the patient may need life-supporting treatments to provide fundamental bodily functions such as fluid intake and oxygen whilst the body is under attack from necrotising fasciitis.
Subsequent treatment
Patients who have experienced necrotising fasciitis may need further plastic and/or cosmetic surgery to restore the damaged areas. This in itself may require several operations and extend the recovery time.
Patients may also need on-going physiotherapy where extensive debridement has impacted on their movement and physical functioning.
Danger of septic shock
Where the infection gets into the blood stream, the patient (and hospital) have more than just the damaged tissue to deal with. The patient is in danger of death from organ failure and will require intensive life-support in order to survive.
Medical Negligence
The study concludes that early diagnosis and treatment are necessary to provide the best possible clinical outcome.
If diagnosis and treatment are delayed, the outcome is likely to be severely damaging at best. Where a patient suffers on-going life-changing effects due to delayed treatment, they may be entitled to make a claim for compensation to help deal with their future care and to compensate for their pain and suffering.
Glynns Solicitors are a team of experienced solicitors, specialising in medical negligence. Contact us to discuss your experience.
Please call us free on 0800 234 3300 (or from a mobile 01275 334030) or complete our Online Enquiry Form.

---
Testimonials
"Before we contacted you we had no real idea that we had grounds for a medical negligence claim but after speaking to you if became clear that Wendy was indeed treated poorly. Chris took the time to explain what was happening and kept us to speed. Our deepest gratitude to you all and Chris in particular."
"I would like to say a big thank you to you for making this whole process easy and relatively painless. You kept me informed throughout and you were always polite and courteous in all forms of communication. I would not hesitate to recommend you to friends and family, so a really big thank you and I wish you all the best in the future."
» Read More Medical Negligence Testimonials?

Free Nectorising Fasciitis Guide