Necrotising Fasciitis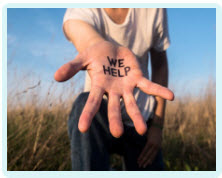 Failure to Seek Specialist Advice in Necrotising Fasciitis
A failure by a medical professional to seek specialist advice where a patient is developing a severe soft-tissue infection may threaten the life of the patient. It may also be regarded as negligent and prompt a claim for compensation.
Necrotising fasciitis is a medical emergency
A delay in achieving a diagnosis of necrotising fasciitis can lead to a devastating and life-changing outcome for the patient. A patient who has suffered a minor trauma to the foot may end up losing a leg. A patient with an abscess in the groin may suffer permanent damage to the sexual organs. A patient with abdominal pain may die.
If necrotising fasciitis is suspected in a patient, specialist advice and investigation is essential. It is also essential that the patient receives such attention immediately. The speed with which the bacteria which cause this shocking illness can spread means that the life of the patient can be under threat within hours.
Prompt diagnosis and treatment can save the life of the patient. It can also minimise the impact of the infection on those who survive it.
Necrotising fasciitis is a rare condition
Thankfully, necrotising fasciitis, a life-threatening, swift-moving infection of the deep tissue, is fairly rare. Unfortunately, this means that the majority of medical professionals may have never encountered a case or be familiar with the signs and symptoms that should justify an emergency response.
At an early stage, the best point at which to commence treatment, few symptoms may be evident making it difficult to be sure about a diagnosis. If a medical practitioner is uncertain as to the cause of the patient's symptoms, they should seek further advice.
A failure to do so may mean that the patient returns home with false assurances regarding their condition.
Seeking specialist advice
The patient may be experiencing intense and worsening pain. They may be suffering vomiting and diarrhoea. It is important to establish if the patient has suffered a recent minor trauma that is not apparent. They may have a reduced urine output.
Seeking specialist advice may mean that the correct diagnosis is achieved promptly and the patient is referred for emergency treatment.
A failure to seek specialist advice may mean that the patient's treatment is delayed and the patient may die. Such is the virulence of a necrotising fasciitis infection that it is associated with a high mortality rate. This emphasises the need for a low threshold of suspicion of this appalling infection and a willingness to seek specialist help.
Claiming compensation
If you or a loved one are suffering the shocking impact of a necrotising fasciitis infection due to a failure by medical professionals to seek specialist help, it may be appropriate to make a claim for compensation.
Contact Glynns to speak to a specialist medical negligence solicitor.
Please call us free on 0800 234 3300 (or from a mobile 01275 334030) or complete our Online Enquiry Form.

---
Testimonials
"Before we contacted you we had no real idea that we had grounds for a medical negligence claim but after speaking to you if became clear that Wendy was indeed treated poorly. Chris took the time to explain what was happening and kept us to speed. Our deepest gratitude to you all and Chris in particular."
"I would like to say a big thank you to you for making this whole process easy and relatively painless. You kept me informed throughout and you were always polite and courteous in all forms of communication. I would not hesitate to recommend you to friends and family, so a really big thank you and I wish you all the best in the future."
» Read More Medical Negligence Testimonials?

Free Nectorising Fasciitis Guide