Necrotising Fasciitis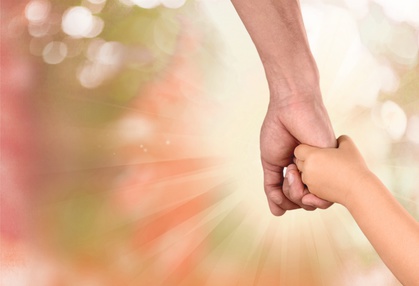 Failure to Diagnose Necrotising Fasciitis in Diabetic Patient
Someone with diabetes is at a greater than average risk of developing necrotising fasciitis. Therefore, a failure to consider this diagnosis in a diabetic patient with symptoms in the limbs, perineum or abdomen may be regarded as negligence and justify a claim for compensation.
Necrotising fasciitis
Necrotising fasciitis is a virulent and fast-moving infection of the deep soft tissue which can cause the death of the patient if it is not diagnosed and treated as a matter of emergency.
Suffering with diabetes is a risk factor, making the patient more susceptible to developing this horrific illness.
Necrotising fasciitis mostly occurs when a cut to the skin allows bacteria to reach the deep soft tissue of the body. Once the bacteria, of which a wide variety can cause necrotising fasciitis, reach the soft tissue, it can interact with the internal environment of the body to destroy all the tissue it infects. A patient with diabetes is likely to have a weaker than normal immune system and is thus more vulnerable to the impact of this bacterial infection.
Diagnosing necrotising fasciitis
An individual who attends their GP with necrotising fasciitis may exhibit symptoms of intense pain, swelling, redness in and tenderness in the region of a wound. This may be the result of an accidental injury such as falling over or a graze in the garden.
A person with an abscess which does not receive prompt and suitable treatment also has the potential to develop necrotising fasciitis.
Necrotising fasciitis can also develop when a patient is already in hospital either following surgery which has created an incision in the skin or who develops a pressure sore whilst in hospital.
In these circumstances, the typical symptoms of necrotising fasciitis should alert medical practitioners to the possibility that the patient is developing a very serious infection.
A failure to consider this appalling illness can leave the patient in a life-threatening condition.
Where the patient is already suffering with diabetes additional caution and a willingness to investigate all possible explanations might be appropriate.
Medical negligence
If medical professionals fail to consider the sinister implications of a patient's symptoms when they are developing necrotising fasciitis, they are likely to be regarded as having provided substandard care.
If the patient subsequently suffers a poor long-term outcome due to the delay in diagnosing and treating their infection, it may be appropriate to make a claim for compensation.
Contact Glynns Solicitors
If you or a loved one are suffering the impact of necrotising fasciitis due to a diagnosis delay, contact us today to talk to a specialist medical negligence solicitor about a possible compensation claim.
Please call us free on 0800 234 3300 (or from a mobile 01275 334030) or complete our Online Enquiry Form.

---
Testimonials
"Before we contacted you we had no real idea that we had grounds for a medical negligence claim but after speaking to you if became clear that Wendy was indeed treated poorly. Chris took the time to explain what was happening and kept us to speed. Our deepest gratitude to you all and Chris in particular."
"I would like to say a big thank you to you for making this whole process easy and relatively painless. You kept me informed throughout and you were always polite and courteous in all forms of communication. I would not hesitate to recommend you to friends and family, so a really big thank you and I wish you all the best in the future."
» Read More Medical Negligence Testimonials?

Free Nectorising Fasciitis Guide