Necrotising Fasciitis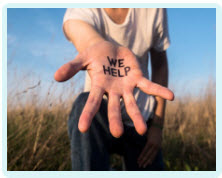 Failing to Investigate Necrotising Fasciitis Symptoms
Necrotising fasciitis is a medical emergency. A failure to investigate symptoms which might indicate this lethal infection may be regarded as substandard care and justify a claim for compensation.
The problem of necrotising fasciitis
Necrotising fasciitis is a fairly rare soft-tissue infection. Most medical professionals will probably only encounter it occasionally. However, the high mortality rate associated with it, and the risk of permanent disability for those who survive it, should ensure that any suspicion that a patient might be developing the infection is investigated.
The symptoms of necrotising fasciitis are often related to the site of a wound or cut, probably around the abdominal region or the limbs. The area around such an injury, which might be a surgical wound, can become red, tender and swollen. The patient is also likely to be experiencing extreme pain in that region.
The patient may also be exhibiting additional signs of infection such as rapid breathing, shivers or a raised temperature.
These symptoms may indicate a number of possible diagnoses including cellulitis or deep vein thrombosis as well as a necrotising soft-tissue infection. A general practitioner may feel uncertain as to the definitive diagnosis. Indeed, sometimes necrotising fasciitis is not actually diagnosed until the patient has undergone surgical investigation and necrotic, or dying, tissue has been discovered.
This emphasises the need not to ignore the possible symptoms of this deadly illness but to ensure such symptoms are investigated.
Failing to consider necrotising fasciitis
If a medical practitioner, whether in general practice or a hospital setting, is uncertain about their diagnosis of symptoms, they should seek specialist advice.
A failure to do so when a patient is developing necrotising fasciitis will allow time for the infection to spread further through the patient's body. The patient will suffer a greater degree of tissue death and require a greater extent of tissue removal in order to stop the spread of the infection.
The patient is more likely to be permanently disabled by their illness and more likely to die from it.
Medical negligence
If a medical professional fails to refer a patient for further investigation when their symptoms suggest that they may be developing a severe and life-threatening infection, they are likely to be regarded as negligent.
If the patient or their family suffer long-term and significant problems as a result, it might be appropriate to make a claim for compensation.
Legal advice
Glynns Solicitors is a specialist medical negligence legal practice. We have supported numerous patients in making successful compensation claims related to necrotising fasciitis and will be very happy to advise you. Why not call us today?
Please call us free on 0800 234 3300 (or from a mobile 01275 334030) or complete our Online Enquiry Form.

---
Testimonials
"Before we contacted you we had no real idea that we had grounds for a medical negligence claim but after speaking to you if became clear that Wendy was indeed treated poorly. Chris took the time to explain what was happening and kept us to speed. Our deepest gratitude to you all and Chris in particular."
"I would like to say a big thank you to you for making this whole process easy and relatively painless. You kept me informed throughout and you were always polite and courteous in all forms of communication. I would not hesitate to recommend you to friends and family, so a really big thank you and I wish you all the best in the future."
» Read More Medical Negligence Testimonials?

Free Nectorising Fasciitis Guide