Necrotising Fasciitis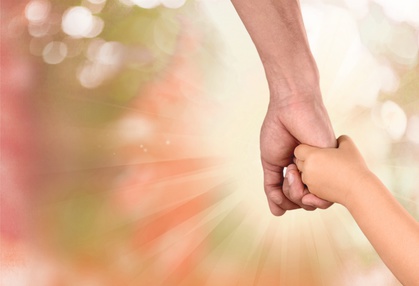 Disabled by Necrotising Fasciitis: Can I Make a Claim?
If you or a loved one have been disabled by necrotising fasciitis, you have probably been confronted by a number of practical and financial difficulties. If this situation has been caused by medical failures, it may be appropriate to make a claim for compensation.
A disabling infection
Necrotising fasciitis is a savage, fast-moving infection of the body's soft tissue and requires emergency diagnosis and treatment. If diagnosis is delayed due to a failure to recognise the symptoms, the patient may suffer a very poor outcome. The mortality rate for necrotising fasciitis is high and the long-term outcome for those who survive can be problematic in the extreme.
In addition to the effects of the infection itself, which can destroy tissue, prompt sepsis and cause multiple organ failure, the impact of treatment can be highly destructive to the body even if it succeeds in halting the infection.
Patients who have experienced the horrors of necrotising fasciitis can be left scarred, deformed and disabled. Frequently commencing in the limbs, it is not uncommon for the patient to require the removal of a leg or a hand in order the prevent the further spread of this appalling infection.
Preventing and diagnosing necrotising fasciitis
It is, therefore, essential that all precautions are taken to avoid this terrible illness and that a diagnosis is achieved as promptly as possible.
If medical professionals have contributed to your poor outcome due to their failure to provide an acceptable quality of care, it may be appropriate to make a claim for compensation.
If a patient develops necrotising fasciitis whilst in hospital due to poor care, their medical professionals may be regarded as having been negligent. If a patient who might be considered at risk of infection does not receive prophylactic antibiotics prior to surgery, when it would generally have been considered as necessary, they may be entitled to make a claim if they subsequently develop necrotising fasciitis.
If a patient exhibits the possible symptoms of necrotising fasciitis but their medical professionals do not consider this appalling infection as a possible diagnosis, the patient may suffer debilitating long-term symptoms as a result. It might then be appropriate to make a claim for compensation.
Speak to a solicitor
If you believe the difficulties you are now facing due to necrotising fasciitis have been caused or influenced by medical delays or failings, contact Glynns Solicitors.
We are a specialist medical negligence legal practice and one of our experienced solicitors will be very happy to discuss your situation with you.
Please call us free on 0800 234 3300 (or from a mobile 01275 334030) or complete our Online Enquiry Form.

---
Testimonials
"Before we contacted you we had no real idea that we had grounds for a medical negligence claim but after speaking to you if became clear that Wendy was indeed treated poorly. Chris took the time to explain what was happening and kept us to speed. Our deepest gratitude to you all and Chris in particular."
"I would like to say a big thank you to you for making this whole process easy and relatively painless. You kept me informed throughout and you were always polite and courteous in all forms of communication. I would not hesitate to recommend you to friends and family, so a really big thank you and I wish you all the best in the future."
» Read More Medical Negligence Testimonials?

Free Nectorising Fasciitis Guide