Necrotising Fasciitis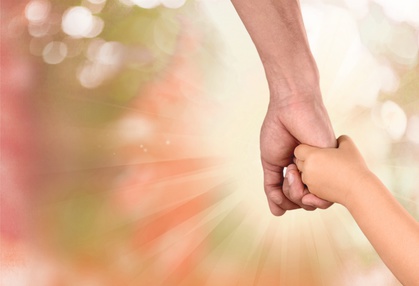 Diagnosis Negligence and Necrotising Fasciitis
Prompt diagnosis of necrotising fasciitis and fournier's gangrene is essential to the patient's long-term health and well-being. A delay in diagnosis may be regarded as negligent and may justify a claim for compensation.
Idenitifying necrotising fasciitis
The key to a diagnosis of this life-threatening soft-tissue infection is a willingness on the part of medical professionals to consider that their patient may have necrotising fasciitis. Although this appalling illness is fairly rare, it can occur to anyone of any age and a delay in recognising it for what it is can prove fatal.
Circumstances and symptoms which should raise a suspicion of a necrotising fasciitis infection could include the following:
The patient has recently experienced trauma to the skin which may allow bacteria to reach the body's deep soft tissue. This could be recent surgery such as a hysterectomy or caesarean section. It may be a more minor surgical procedure requiring an incision to the skin. It may be an accidental wound in the course of work or at home.
The patient has a pressure sore or an abscess
The patient's symptoms are located in the limbs, the abdomen or the genital region where the development of necrotising fasciitis is more common
The patient is showing typical symptoms of necrotising fasciitis such as intense pain, swelling, tenderness and redness or skin discolouration in the location of a wound
The patient is also exhibiting signs of infection such as a fever or chills or rapid breathing
A failure to consider the possibility of necrotising fasciitis as an explanation for the patient's deteriorating condition will lead to a misdiagnosis and a delay in the life-saving surgery necessary to tackle necrotising fasciitis.
Diagnosis
A confirmed diagnosis may not be achieved until the patient undergoes surgical exploration which reveals necrotic, or dying, tissue and demonstrates the area of infection.
A misdiagnosis, and a failure to refer a patient for specialist opinion, may mean that such investigation does not take place until it is too late. The patient, if they survive, may suffer long-term disability and poor health.
Medical negligence
If a patient's treatment for necrotising fasciitis is delayed due to a failure by medical professionals to consider this appalling condition, it may be considered that they have been treated negligently.
If their long-term quality of life is damaged by the impact of the negligence, it may be appropriate to make a claim for compensation. This can take into account any financial losses, such as loss of income.
Speak to a solicitor
Contact Glynns Solicitors, specialists in medical negligence compensation, if you or a loved one are struggling with the impact of necrotising fasciitis.
Please call us free on 0800 234 3300 (or from a mobile 01275 334030) or complete our Online Enquiry Form.

---
Testimonials
"Before we contacted you we had no real idea that we had grounds for a medical negligence claim but after speaking to you if became clear that Wendy was indeed treated poorly. Chris took the time to explain what was happening and kept us to speed. Our deepest gratitude to you all and Chris in particular."
"I would like to say a big thank you to you for making this whole process easy and relatively painless. You kept me informed throughout and you were always polite and courteous in all forms of communication. I would not hesitate to recommend you to friends and family, so a really big thank you and I wish you all the best in the future."
» Read More Medical Negligence Testimonials?

Free Nectorising Fasciitis Guide