Necrotising Fasciitis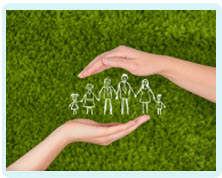 Delayed Surgery for Necrotising Fasciitis
Necrotising fasciitis may be tricky to diagnose in its early stages, but once a diagnosis is formed, prompt and adequate surgery is vital in reducing the chances of a fatal outcome.
What is necrotising fasciitis?
Necrotising fasciitis is an infection that attacks the soft deep tissue within the body. It attacks and destroys the tissue it affects and spreads rapidly through the body's connective tissue to affect other areas.
It can cause multiple organ failure and death in a short space of time.
Why is surgery necessary for necrotising fasciitis?
In order for the patient to recover from necrotising fasciitis, it is necessary for the infection to be prevented from spreading further. Given that the damage caused by the bacteria can prevent the effective delivery of antibiotic treatment, surgery to remove the infected tissue is the only definitive way to combat the condition.
Repeated surgical removal (debridement) of the infected tissue is necessary until all affected tissue has been removed. Otherwise the infection will continue to spread.
Timing of surgery
Clearly, therefore, the timing of debridement in relation to the risk of mortality is very significant. Once necrotising fasciitis has reached an advanced stage, comprehensive debridement within 12 hours is thought to be necessary to optimise the outcome for the patient.
If, as is likely, further procedures are required to remove additional areas of infected and dead tissue, it is thought desirable that this should happen within the next 24 hours to ensure a good outcome.
If surgery is delayed, the risk of a fatal outcome is significantly increased due to the speed with which the condition spreads at this stage.
Extent of surgery
Alongside the need for surgery to take place within hours, it is essential that the initial debridement procedure is sufficiently extensive in its coverage. This is another key factor in increasing the chances of a positive outcome. If initial surgery is inadequate, leaving significant areas of infected tissue, there is a greater chance of spread of infection.
Delayed/Inadequate surgery for necrotising fasciitis
It is clear that once a diagnosis is established, surgery is the key to survival with this appalling illness.
A delay to the commencement of surgery or inadequacy in its delivery may be fatal to the patient. If nothing else, it is likely to increase the extent of injury and suffering experienced.
If the patient survives, they are likely to have on-going life-changing symptoms which may have been less severe had their treatment been more prompt and more comprehensive.
Medical Negligence
If you or a loved one have suffered from the destructive and depressing effects of necrotising fasciitis which you believe should have been dealt with at an earlier stage, you may be entitled to make a claim for compensation.
Here at Glynns we have supported numerous claims for necrotising fasciitis negligence. Contact us to discuss your experience.
Please call us free on 0800 234 3300 (or from a mobile 01275 334030) or complete our Online Enquiry Form.

---
Testimonials
"Before we contacted you we had no real idea that we had grounds for a medical negligence claim but after speaking to you if became clear that Wendy was indeed treated poorly. Chris took the time to explain what was happening and kept us to speed. Our deepest gratitude to you all and Chris in particular."
"I would like to say a big thank you to you for making this whole process easy and relatively painless. You kept me informed throughout and you were always polite and courteous in all forms of communication. I would not hesitate to recommend you to friends and family, so a really big thank you and I wish you all the best in the future."
» Read More Medical Negligence Testimonials?

Free Nectorising Fasciitis Guide