Necrotising Fasciitis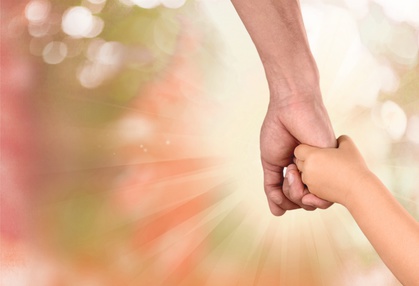 Delayed Diagnosis of Necrotising Soft-tissue Infection
What is a NSTI?
A necrotising soft-tissue infection can cause dramatic disability and deformity if it is not diagnosed and treated as a matter of emergency.
The term 'necrotising' refers to the infection's ability to cause the death of the tissue it affects. A soft-tissue infection is one which damages the deep, soft tissue beneath the skin. As the bacteria react with the interior environment of the body, tissue decay and death can spread rapidly through the body's connective tissue.
Early diagnosis is vital. Every hour of delay may allow the infection to spread and an increasing area of tissue to be destroyed. Necrotising fasciitis is not called 'the flesh-eating disease' for nothing.
Unfortunately, necrotising fasciitis can be difficult to diagnose. Due to its rarity, many medical practitioners will be unfamiliar with its characteristics and may fail to make the necessary referral for urgent investigation.
Its early symptoms may also be confused with other conditions such as cellulitis or possibly deep vein thrombosis. This can lead to a misdiagnosis and a delay in suspecting the actual cause of the patient's worsening symptoms.
The key to an early diagnosis and the best chance of a good income is for medical professionals to be prepared to suspect that a necrotising soft-tissue infection may be present. A referral for further immediate investigation can rule out the presence of necrotising fasciitis. It may also save the patient's life.
Early symptoms of necrotising fasciitis
A patient who is developing this life-threatening infection is likely to have suffered an injury or trauma to the skin resulting in a cut or incision. This will allow bacteria to enter the body where it can cause havoc.
As the infection sets in, the patient may start to suffer the following symptoms:
Intense pain in the region of the wound
Redness and swelling in the region of the wound
Tenderness and possible skin discolouration
As the infection worsens the patient may start to exhibit symptoms such as a high temperature or chills and rapid breathing.
Post-surgical patients are also susceptible to soft-tissue infection and any symptoms or signs which might suggest a necrotising soft-tissue infection should be investigated immediately.
Medical negligence
A failure to recognise or at least suspect that a patient's symptoms might indicate a necrotising fasciitis infection may be regarded as negligence.
If the patient suffers a poor long-term outcome, with associated disability and loss of income, it might be appropriate to make a claim for compensation.
Contact Glynns Solicitors, specialists in medical negligence compensation claims, to talk to one of our team of experienced solicitors.
Please call us free on 0800 234 3300 (or from a mobile 01275 334030) or complete our Online Enquiry Form.

---
Testimonials
"Before we contacted you we had no real idea that we had grounds for a medical negligence claim but after speaking to you if became clear that Wendy was indeed treated poorly. Chris took the time to explain what was happening and kept us to speed. Our deepest gratitude to you all and Chris in particular."
"I would like to say a big thank you to you for making this whole process easy and relatively painless. You kept me informed throughout and you were always polite and courteous in all forms of communication. I would not hesitate to recommend you to friends and family, so a really big thank you and I wish you all the best in the future."
» Read More Medical Negligence Testimonials?

Free Nectorising Fasciitis Guide