Necrotising Fasciitis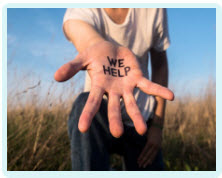 Compensation for Surgical Delays in Necrotising Fasciitis
It is generally accepted that a delay in treating a patient suffering with necrotising fasciitis is likely to increase the chance that the patient will die. Treatment, in the form of surgery and antibiotics, is a medical emergency. If the treatment of you or a loved one resulted in a poor long-term outcome, you may wish to consider making a claim for compensation.
Surgical treatment of necrotising fasciitis
Up to 30% of patients who develop this appalling illness, die from it. Prompt surgery increases the likelihood that the patient will survive and recover from their necrotising fasciitis experience. It also means that the patient may require fewer surgical procedures to resolve the infection and may, therefore, suffer less long-term disability through amputation and scarring. A willingness on the part of medical practitioners to initiate treatment is, therefore, key to a successful outcome.
Acting on diagnosis
A diagnosis or suspected diagnosis should trigger an immediate medical response.
However, a confirmed diagnosis of necrotising fasciitis can be difficult to achieve due to its similarity to other conditions in some circumstances such as deep vein thrombosis, cellulitis and other internal infections.
A delay whilst waiting for the results of blood tests or scans may allow the patient's condition to deteriorate and may be regarded as negligent care. When a patient is suspected of developing necrotising fasciitis, medical professionals sometimes initiate surgical debridement without a confirmed diagnosis in order to give the patient the best chance of survival.
In fact, it is sometimes necessary for a biopsy to be taken anyway in order to confirm that the patient has necrotising fasciitis as this enables the medical professional to identify the necrotic, dying tissue.
Surgical debridement
Patients suffering with necrotising fasciitis often require several surgical procedures before their infection is halted. Sufficient debridement, or removal of infected tissue, is necessary to ensure that all infected tissue is removed.
If medical professionals delay carrying out sufficient surgical debridement procedures, the outcome for the patient can be catastrophic. Between procedures, the infection can continue to spread, possibly increasing the extent of damaged tissue which ultimately needs to be removed. This would, therefore, possibly increase the number of surgical procedures the patient would have to undergo and the increase the likelihood that the patient will not survive.
Speak to a solicitor
If you or a loved one have suffered with necrotising fasciitis, it is possible that your quality of life has been affected detrimentally. You may be struggling to work, to walk and to remain independent. You may have lost a limb and be struggling emotionally with the appalling experience you have suffered.
If your long-term outcome has been made worse by a delay in commencing surgery, it may be appropriate to make a claim for compensation.
Contact us at Glynns today to talk to a specialist medical negligence solicitor. We have supported many clients who have suffered from this appalling illness and will be very happy to discuss your situation with you.
Please call us free on 0800 234 3300 (or from a mobile 01275 334030) or complete our Online Enquiry Form.

---