Necrotising Fasciitis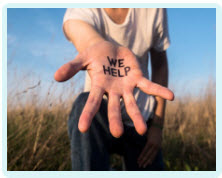 Compensation for Negligent Necrotising Fasciitis in the Leg
Necrotising fasciitis in a leg may start with a cut or wound to the skin. If the symptoms are not recognised by medical professionals as suggestive of this appalling infection, the patient may lose the limb altogether.
Necrotising fasciitis in the leg
Necrotising fasciitis is a soft tissue infection which often commences when bacteria accesses the subcutaneous tissue beneath the skin through a cut. This may be only a small wound or it may be a surgical incision. What is important is that it is a portal of entry for bacteria.
If the patient is starting to develop this shocking illness, they may start to experience intense pain in the region of the wound. The skin may become red or discoloured. The leg may swell and become tender in that region.
It is absolutely essential that the possibility of necrotising fasciitis is taken into consideration by medical professionals. If they are uncertain as to the diagnosis, they need to obtain further, specialist advice or recommend that the patient undergoes further investigation. It is sometimes necessary for a patient to undergo surgical exploration before necrotising fasciitis is confirmed. However, a delay, a misdiagnosis, or an unwillingness to consider all the options can be catastrophic for the patient.
Amputation of the limb
The progress of a necrotising fasciitis infection is rapid, destructive and unrelenting. It spreads swiftly and can only be halted by the complete surgical removal of all the infected tissue. The longer such debridement is delayed, the further the infection will have spread. If a patient with necrotising fasciitis in the leg does not receive a timely diagnosis, it may be too late to save the leg and they may have to suffer an amputation.
If the patient has a cut to the leg due to recent surgery, any signs of infection require prompt investigation. If the patient did not receive prophylactic antibiotics prior to surgery, it may be that infection is setting in.
Medical negligence
If possible symptoms of necrotising fasciitis are misdiagnosed, the relevant medical professional maybe regarded having provided substandard care.
If the patient consequently suffers a poor outcome due to the delays involved in their treatment, it may be appropriate to make a claim for compensation.
Get legal advice
Glynns Solicitors is a specialist medical negligence legal practice.
Contact us if you or a loved one are struggling with the impact of necrotising fasciitis due to delays in diagnosis and treatment.
Please call us free on 0800 234 3300 (or from a mobile 01275 334030) or complete our Online Enquiry Form.

---
Testimonials
"Before we contacted you we had no real idea that we had grounds for a medical negligence claim but after speaking to you if became clear that Wendy was indeed treated poorly. Chris took the time to explain what was happening and kept us to speed. Our deepest gratitude to you all and Chris in particular."
"I would like to say a big thank you to you for making this whole process easy and relatively painless. You kept me informed throughout and you were always polite and courteous in all forms of communication. I would not hesitate to recommend you to friends and family, so a really big thank you and I wish you all the best in the future."
» Read More Medical Negligence Testimonials?

Free Nectorising Fasciitis Guide