Necrotising Fasciitis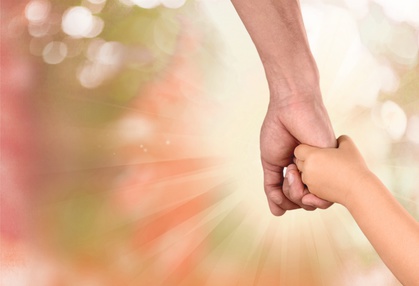 Compensation for Negligent Necrotising Fasciitis after Hip Replacement
Necrotising fasciitis tends to commence either in the abdomen or the limbs. Patients undergoing a hip or knee replacement are, therefore, at risk of infection and a failure to prevent this outcome may be regarded as negligent.
The threat of necrotising fasciitis
Necrotising fasciitis is a horrific and life-threatening infection which can gain access to the body's deep soft tissue through a surgical incision. Once established, the relevant bacteria (of which there are many forms) can cause widespread physical destruction. There is an approximately 30% chance that the patient will die.
Patients suffering with necrotising fasciitis require thorough and often extensive surgical removal of all infected tissue. Where the infection has become established in a leg, this might mean that the limb needs to be amputated in order to halt the spread of the infection.
The long-term impact of such an outcome can be both physical and psychologically damaging as well as affecting almost every aspect of the patient's life. The patient may find that they are unable to work and struggle to remain independent.
Preventing necrotising fasciitis
Patients who might be considered at especial risk of infection such as people with diabetes or the elderly may therefore require antibiotics prior to their surgical procedure in order to try to prevent the development of infection.
If medical professionals fail to undertake the necessary assessment or fail to administer prophylactic antibiotics when it would generally have been considered as necessary, it might be regarded as a case of medical negligence.
Spotting necrotising fasciitis
Of course, patients who have recently undergone surgery, especially of the limbs or abdomen, require close monitoring following surgery and any sign that they may be developing an infection demands prompt investigation.
A failure to recognise the signs of a necrotising soft-tissue infection in an at-risk patient following surgery may be regarded as negligent.
If the area around the wound becomes tender and red and the patient experiences extreme pain, they may be developing necrotising fasciitis in the wound.
Specialist attention and surgical debridement of infected tissue are a matter of emergency if the patient is to survive and suffer the minimum loss of tissue.
Speak to a solicitor
If you or a loved one have suffered the horrific effects of necrotising fasciitis following a hip replacement, you might have been the victim of poor-quality medical care.
Contact Glynns today to discuss your experience with a specialist medical negligence solicitor. We have supported numerous clients in making compensation claims for necrotising fasciitis negligence and will be very happy to advise you.
Please call us free on 0800 234 3300 (or from a mobile 01275 334030) or complete our Online Enquiry Form.

---