Necrotising Fasciitis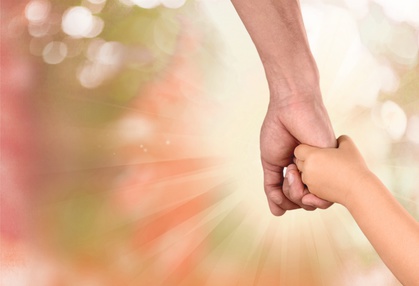 Compensation for Negligent Abdominal Necrotising Fasciitis
Necrotising fasciitis, the life-threatening soft-tissue infection sometimes referred to as the 'flesh-eating disease' is commonly found in the abdominal region. A failure to diagnose this appalling condition may be regarded as negligent.
Abdominal necrotising fasciitis
Necrotising fasciitis often commences when the causative bacteria, of which there are many varieties, gain access to the deep, soft tissue. This can happen when a patent is in hospital undergoing abdominal surgery of some form.
This may be a variety of surgical procedures including the following:
Surgery for crohn's disease
A hysterectomy
A caesarean section for the birth of a baby
Surgery for appendicitis
Kidney transplant
Hernia repair
The key point is that a surgical incision for whatever reason gives the bacteria a way into the body and, once there, they can multiply and spread, destroying the soft tissue as they go. With the spread of this appalling infection moving quickly through the body, urgent diagnosis and immediate debridement surgery are essential if the patient is to survive.
Necrotising fasciitis is associated with a very high mortality rate and any delay in diagnosis can prove fatal.
Post-surgical symptoms
Any symptoms which might suggest that the patient is developing an infection in the wound need to be taken very seriously indeed.
The patient might be experiencing intense and disproportionate pain in the region of their surgical wound. There may be redness or discolouration of the skin and swelling and tenderness.
As the hours pass, the patient might start to develop other symptoms which would suggest that they are seriously unwell with a fever and a fast heartbeat.
It is possible that the patient may also represent some of the key risk factors for this shocking illness and these should also be taken into account when considering the underlying cause of their symptoms.
Patients who suffer from diabetes, patients who are overweight or those who suffer with kidney or heart conditions may be more susceptible to necrotising fasciitis and require scrupulous attention following abdominal surgery.
Medical negligence
Necrotising fasciitis has the capacity to devastate a patient's life. The long-term health of those who survive can be severely compromised and their quality of life reduced by the physical and psychological trauma which this condition can cause.
If medical practitioners fail to protect their patients against this appalling infection or fail to investigate the signs and symptoms which might indicate its presence, they may be regarded as having provided substandard care.
If the patient suffers long-term disability as a result of the medical negligence, it may be appropriate to make a claim for compensation.
Speak to a solicitor
Contact Glynns Solicitors, specialist in medical negligence compensation claims, if you or a loved one are struggling with the impact of necrotising fasciitis due to poor-quality medical care.
Please call us free on 0800 234 3300 (or from a mobile 01275 334030) or complete our Online Enquiry Form.

---
Testimonials
"Before we contacted you we had no real idea that we had grounds for a medical negligence claim but after speaking to you if became clear that Wendy was indeed treated poorly. Chris took the time to explain what was happening and kept us to speed. Our deepest gratitude to you all and Chris in particular."
"I would like to say a big thank you to you for making this whole process easy and relatively painless. You kept me informed throughout and you were always polite and courteous in all forms of communication. I would not hesitate to recommend you to friends and family, so a really big thank you and I wish you all the best in the future."
» Read More Medical Negligence Testimonials?

Free Nectorising Fasciitis Guide