Necrotising Fasciitis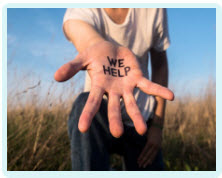 Compensation for Necrotising Fasciitis Missed in Accident and Emergency
If a patient arrives at Accident and Emergency with the possible symptoms of necrotising fasciitis, it is essential that the underlying cause is investigated and this appalling infection is ruled out.
Suspecting necrotising fasciitis
If a patient is sent home from Accident and Emergency with a false reassurance or misdiagnosis, their condition could deteriorate rapidly. Necrotising fasciitis is a potentially lethal soft-tissue infection which causes the decay of tissue within the body, leading to the death of the patient.
Surgical treatment is required as a matter of emergency.
Medical professionals in Accident and Emergency should be able to recognise the symptoms of necrotising fasciitis
A possibly cut, wound or incision in the skin through which bacteria have been able to gain access to the body's deep soft tissue. This may be a range of injuries including an injection site or a cut or an abscess.
Intense pain which may seem disproportionate to the appearance of the wound
Redness, tenderness and swelling in the region of the wound
There may be some discolouration of the patient's skin
The patient may be experiencing other signs of infection such as a fever or chills
It is also significant that necrotising fasciitis often affects the limbs, the abdominal region or the perineal region between the legs and around the sexual organs, although it can affect other areas of the body.
Medical negligence and necrotising fasciitis
If the professionals on duty in Accident and Emergency have any doubts as to their diagnosis of a patient's condition where such a serious illness is concerned, they should seek further advice from a specialist.
A failure to do so may be regarded as negligent.
Necrotising fasciitis requires medical practitioners to have a high level of suspicion and be prepared to take action to investigate the patient's illness.
A delay of even one day can have a dramatic impact on the progress of the patient's health and may represent the difference between survival and death.
Speak to a specialist legal professional
Glynns Solicitors is a medical negligence legal practice. Our team of specialist solicitors has considerable experience of necrotising fasciitis claims and will be very happy to discuss your situation with you.
Call us today if you have been affected by poor-quality medical treatment for necrotising fasciitis.
Please call us free on 0800 234 3300 (or from a mobile 01275 334030) or complete our Online Enquiry Form.

---
Testimonials
"Before we contacted you we had no real idea that we had grounds for a medical negligence claim but after speaking to you if became clear that Wendy was indeed treated poorly. Chris took the time to explain what was happening and kept us to speed. Our deepest gratitude to you all and Chris in particular."
"I would like to say a big thank you to you for making this whole process easy and relatively painless. You kept me informed throughout and you were always polite and courteous in all forms of communication. I would not hesitate to recommend you to friends and family, so a really big thank you and I wish you all the best in the future."
» Read More Medical Negligence Testimonials?

Free Nectorising Fasciitis Guide