Necrotising Fasciitis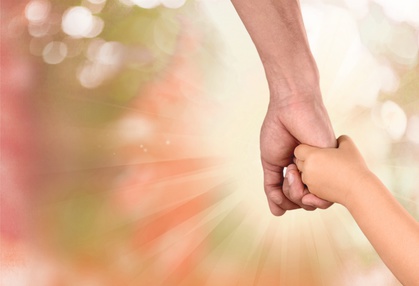 Compensation for Necrotising Fasciitis in an At-Risk Patient
Necrotising fasciitis is a virulent life-threatening infection. A failure by medical professionals to suspect this appalling condition may be regarded as poor-quality medical care. A failure to take into account the patient's risk factors may lead to a very poor long-term outcome for the patient and justify a claim for compensation.
Necrotising fasciitis infection
Necrotising fasciitis is a deep, soft-tissue infection associated with a variety of causative bacteria which often requires a portal of entry to the interior of the body such as a cut or an injection site. This allows bacteria which is normally found outside the body to access the deep tissue and commence a reaction which destroys all the tissue it infects. It then spreads quickly through the body's connective tissue, infecting surrounding parts of the body and threatening the patient's life.
Consequently, this shocking infection requires prompt diagnosis and emergency surgical treatment in order to give the patient the best chance of survival.
At-risk patients
Necrotising fasciitis can affect anyone, young or old, in good health or in poor health. However, some people are more susceptible to this shocking infection and a failure to consider their vulnerability may be considered as negligent on the part of the relevant medical professional.
Categories of people who may be more susceptible to this appalling infection could include the following:
The elderly
The very young
Patients who already suffer from diabetes
Patients who may have alcohol problems
Patients who already have a weakened immune system due to a pre-existing condition or due to on-going medical drug treatment
At-risk patients who attend the GP or Accident and Emergency practitioner with signs and symptoms which might indicate a soft-tissue infection require thorough assessment of the possible cause of their symptoms.
They may have an evident route through which bacteria can enter the body such as a cut, an abscess or bed sore, or a surgical wound.
They are likely to be experiencing intense and possibly increasing pain
They may demonstrate swelling, redness and tenderness in the region of their trauma
They may be suffering from vomiting and diarrhoea, or breathlessness
They may have chills or a high temperature.
Necrotising fasciitis may not be evident on the surface of the skin. It may not be until some surgical investigation is carried out that it becomes clear that the patient's deep tissue is being destroyed. As the infection progresses, however, the patient's skin may become discoloured. They may suffer a rash.
Medical negligence
A failure to consider the possibility of a severe, soft-tissue infection in an 'at-risk' patient may be regarded as substandard care. If the patient suffers a poor long-term outcome as a result of the subsequent delay, it may be appropriate to make a claim for compensation for their pain, suffering and financial losses.
Speak to a solicitor
Glynns Solicitors is a specialist medical negligence legal practice. Contact us today to talk to an experienced solicitor.
Please call us free on 0800 234 3300 (or from a mobile 01275 334030) or complete our Online Enquiry Form.

---
Testimonials
"Before we contacted you we had no real idea that we had grounds for a medical negligence claim but after speaking to you if became clear that Wendy was indeed treated poorly. Chris took the time to explain what was happening and kept us to speed. Our deepest gratitude to you all and Chris in particular."
"I would like to say a big thank you to you for making this whole process easy and relatively painless. You kept me informed throughout and you were always polite and courteous in all forms of communication. I would not hesitate to recommend you to friends and family, so a really big thank you and I wish you all the best in the future."
» Read More Medical Negligence Testimonials?

Free Nectorising Fasciitis Guide