Necrotising Fasciitis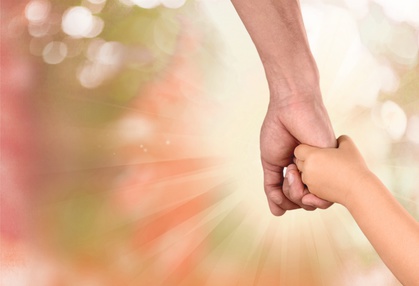 Compensation for Necrotising Fasciitis Diagnosis Delay
Necrotising fasciitis, a life-threatening soft-tissue infection, can be difficult to diagnose. Its symptoms may be confused with other conditions. However, a delay in diagnosis can prove fatal and, in some circumstances may justify a claim for compensation.
Susceptible to necrotising fasciitis?
If a medical professional fails to consider that a patient might be developing necrotising fasciitis, when the circumstances might be expected to suggest this possible diagnosis, they might be regarded as having provided substandard care.
If a patient attends their medical professional with signs of infection alongside the typical symptoms of necrotising fasciitis such as swelling, redness and intense pain in the region of a cut or wound, it might be regarded as negligent not to consider that they might have a soft-tissue infection
Where a patient who is suffering with an abscess or a pressure sore develops pain and symptoms of an infection, it would be appropriate to question whether they may be developing necrotising fasciitis
Post-operative patients, especially those who have undergone surgery to the abdominal region or the limbs, who develop symptoms of infection and pain in the region of their surgery may be developing necrotising fasciitis
Patients who did not receive prophylactic antibiotics prior to surgery may also be susceptible to the development of infection
Patients who are already suffering from diabetes or who have a weakened immune system or who have chronic heart or liver conditions might also be at risk of this appalling infection and this possible diagnosis should be very carefully considered if they present with possible symptoms
The impact of a delayed diagnosis
A delay in diagnosing necrotising fasciitis will almost certainly result in a poor long-term outcome for the patient and may even result in their death.
Patients who require extensive surgery before recovering from this appalling infection may lose a limb or require a colostomy if the bowel is affected. Their long-term well-being, their independence and their ability to work may all be seriously compromised.
It is essential, therefore, that medical professionals have a high suspicion of this infection and a failure to consider this shocking diagnosis in vulnerable patients may be considered negligent.
Speak to a solicitor
If you or a loved one are struggling with the long-term impact of necrotising fasciitis due to a delay in diagnosis, call us at Glynns Solicitors to talk to a specialist medical negligence lawyer about making a claim for compensation.
Please call us free on 0800 234 3300 (or from a mobile 01275 334030) or complete our Online Enquiry Form.

---
Testimonials
"Before we contacted you we had no real idea that we had grounds for a medical negligence claim but after speaking to you if became clear that Wendy was indeed treated poorly. Chris took the time to explain what was happening and kept us to speed. Our deepest gratitude to you all and Chris in particular."
"I would like to say a big thank you to you for making this whole process easy and relatively painless. You kept me informed throughout and you were always polite and courteous in all forms of communication. I would not hesitate to recommend you to friends and family, so a really big thank you and I wish you all the best in the future."
» Read More Medical Negligence Testimonials?

Free Nectorising Fasciitis Guide