Necrotising Fasciitis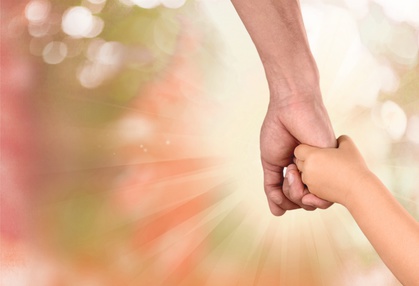 Compensation for Necrotising Fasciitis Death
If a loved one has died from necrotising fasciitis, it is possible that their demise may have been avoided had their medical professionals diagnosed their condition and initiated treatment at an earlier stage. A compensation claim may be a helpful way forward.
The devastation of necrotising fasciitis
Necrotising fasciitis is a life-threatening infection with a high mortality rate. Once the lethal bacteria has entered the deep, soft tissue of the body, it can spread rapidly through the body, destroying tissue, restricting the blood flow and, if left untreated, will eventually cause organ failure and the death of the patient.
The patient's chances of survival depend to a significant degree on the timing of diagnosis and treatment. Any delay in the commencement of treatment will increase the risk of death. Even when the patient survives, a delay in surgery is still likely to result in a worse physical and psychological outcome as the infection will probably have spread further and, therefore, more tissue will need to be surgically removed before the infection is halted.
Diagnosing necrotising fasciitis
Consequently, an early diagnosis of this horrific condition is absolutely crucial. When a patient attends their GP or Accident and Emergency facility with possible symptoms of necrotising fasciitis, the medical professionals involved should take very prompt action if they consider the patient may be developing this condition.
It is a condition which can be misdiagnosed and sometimes a biopsy is necessary to confirm a diagnosis. Therefore, any suspicion of the infection should prompt a medical professional to take immediate action by referring the patient for specialist help.
A patient who may be developing necrotising fasciitis is considered to be a medical emergency and a failure to refer the patient for further investigation or to seek a second opinion may be considered to have been negligent.
Medical negligence
If the medical practitioner does not have an early opportunity to assess or diagnose a patient because the patient does not attend the GP surgery or Accident and Emergency until the infection is advanced, it is unlikely that they will be considered to have been negligent in any way.
A medical professional might only be considered to have provided substandard care if there was an opportunity to diagnose and treat the patient at an earlier point in their illness which the doctor failed to do.
A compensation claim might be appropriate if it is considered that, had there not been a delay in diagnosis and/or treatment, the patient would have survived.
Speak to a solicitor
If you believe that the death of your loved one from necrotising fasciitis was due to a failure by medical professionals to take appropriate and timely action, contact Glynns Solicitors to talk to a specialist medical negligence solicitor.
We have supported numerous compensation claims regarding the failure to diagnose this shocking illness and will be very happy to advise you.
Please call us free on 0800 234 3300 (or from a mobile 01275 334030) or complete our Online Enquiry Form.

---
Testimonials
"Before we contacted you we had no real idea that we had grounds for a medical negligence claim but after speaking to you if became clear that Wendy was indeed treated poorly. Chris took the time to explain what was happening and kept us to speed. Our deepest gratitude to you all and Chris in particular."
"I would like to say a big thank you to you for making this whole process easy and relatively painless. You kept me informed throughout and you were always polite and courteous in all forms of communication. I would not hesitate to recommend you to friends and family, so a really big thank you and I wish you all the best in the future."
» Read More Medical Negligence Testimonials?

Free Nectorising Fasciitis Guide