Necrotising Fasciitis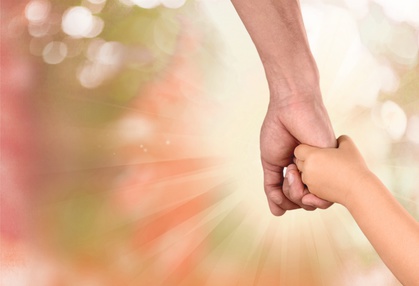 Compensation For Necrotising Fasciitis after Caesarean Section
Necrotising fasciitis, a life-threatening infection, predominantly develops in the abdomen or limbs. A caesarean section incision can provide a route for the bacteria to enter the body.
Necrotising fasciitis and the body
The impact of a necrotising fasciitis infection can be swift, dramatic and permanently disabling. If action is not taken to prevent such an outcome, medical professionals may be regarded as having provided substandard care and it might be appropriate to make a claim for compensation.
The bacteria responsible for necrotising fasciitis usually require some means of entering the body and accessing the deep, soft tissue. This is often achieved through a cut or wound. This can be any sort of cut to the skin, ranging from a graze from an accident in the garden, to a surgical incision site.
Once the bacteria gain access to the inside of the body they can spread rapidly thorough the body's connective tissue, destroying all in their path. The only way to stop such a destructive infection is for all infected tissue to be surgically removed.
The combined impact of the infection and the treatment can leave the patient scarred and severely disabled with possible mobility or bowel problems.
Preparing for a caesarean section
A caesarean section requires an incision to be made to the woman's abdomen, inevitably providing a portal of entry for bacteria previously present outside the body.
The NICE guidelines on preparation of a woman for a caesarean section state that the woman should be offered prophylactic antibiotics before a cut is made to her abdomen in order to reduce the risk of postoperative infections.
In view of the fact that women who have undergone a caesarean section are vulnerable to a variety of infections, close monitoring of their health is vital and any signs or symptoms of infection should be treated very seriously indeed.
Medical negligence
A failure to administer antibiotics to a woman prior to a caesarean section, allowing her to develop this life-threatening illness, may be regarded as negligent.
A failure to investigate, diagnose and treat an infection following the birth of the baby may also be regarded as substandard care.
Should the new mother subsequently suffer significant, long-term symptoms due to necrotising fasciitis, it may be appropriate to make a claim for compensation for the woman's pain, suffering and financial losses.
Speak to a solicitor
If you or a loved one are struggling with the long-term impact of a necrotising fasciitis infection following a caesarean section, contact Glynns to talk to a specialist medical negligence solicitor.
It may be appropriate to make a claim for compensation.
Please call us free on 0800 234 3300 (or from a mobile 01275 334030) or complete our Online Enquiry Form.

---
Testimonials
"Before we contacted you we had no real idea that we had grounds for a medical negligence claim but after speaking to you if became clear that Wendy was indeed treated poorly. Chris took the time to explain what was happening and kept us to speed. Our deepest gratitude to you all and Chris in particular."
"I would like to say a big thank you to you for making this whole process easy and relatively painless. You kept me informed throughout and you were always polite and courteous in all forms of communication. I would not hesitate to recommend you to friends and family, so a really big thank you and I wish you all the best in the future."
» Read More Medical Negligence Testimonials?

Free Nectorising Fasciitis Guide