Necrotising Fasciitis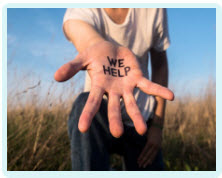 Compensation for Misdiagnosis of Necrotising Fasciitis
A delay in diagnosing necrotising fasciitis can, at best, leave the patient with significant scarring and possible deformity or, at worst, cause the death of the patient.
Necrotising fasciitis diagnosis
Necrotising fasciitis is a fairly rare illness with which many medical professionals may not be familiar. Nonetheless, diagnosis is urgent to prevent an appalling long-term outcome for the patient.
A patient who is developing necrotising fasciitis may be exhibiting the following symptoms:
Intense pain, probably in the area of a cut or wound. This is most likely to be in one of the limbs or around the abdomen or perineum and buttocks where this shocking illness most frequently develops
Redness and swelling in the same area
High temperature
A rapid heartbeat
In our experience, these symptoms may be diagnosed as a range of possible conditions such as deep vein thrombosis, sciatica, musculo-skeletal pain, even constipation.
These diagnoses fail to consider that there may be another explanation. Given symptoms such as these a high level of suspicion is required and a need to exclude the possibility that the patient is, in fact, developing necrotising fasciitis.
Diagnosis negligence
A failure to do so may leave the client to deteriorate rapidly before an accurate diagnosis is made and may threaten their very life.
In these circumstances, the relevant medical practitioners may be regarded as having been negligent.
Once a patient starts to exhibit fever, chills or an alteration to their breathing, blood pressure or heartbeat, it should be clear that there may be a more sinister explanation for their symptoms and an urgent referral may be necessary.
If a patient is developing necrotising fasciitis, it is a medical emergency and they require immediate treatment with antibiotics and surgical debridement of all infected tissue.
Necrotising fasciitis can also develop inside the abdomen, perhaps following a bowel perforation, and a rapid diagnosis is, once again, necessary. The patient is additionally at risk of developing sepsis from the infection which can threaten the functioning of their major organs and threaten their life.
Medical negligence
If you or a loved one are suffering from the shocking long-term impact of a necrotising fasciitis infection, you may well be struggling financially as well as physically and psychologically.
Contact Glynns today to talk to a specialist medical negligence solicitor. We have supported numerous clients who have suffered with necrotising fasciitis due to medical failings and will be very happy to advise you.
Please call us free on 0800 234 3300 (or from a mobile 01275 334030) or complete our Online Enquiry Form.

---