Necrotising Fasciitis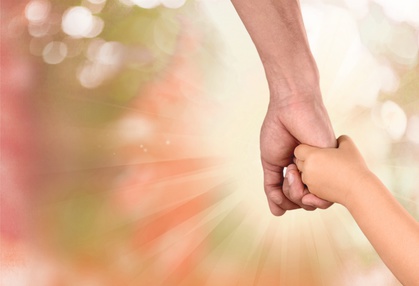 Compensation for Lower Limb Necrotising Fasciitis
If symptoms of necrotising fasciitis in a lower limb are ignored, the patient may suffer an amputation. If symptoms were missed by a medical professional, it may be appropriate to make a claim for compensation.
Necrotising fasciitis in the leg
It is not uncommon for necrotising fasciitis to begin in one of the legs. If a patient visits their GP with the symptoms typical of this horrific condition in the leg, their medical practitioner should consider carefully whether they might have a necrotising fasciitis infection.
A patient with necrotising fasciitis in one of their legs is in danger of losing that limb. Such is the severity and virulence of a necrotising fasciitis infection, that surgery is always needed to remove all infected tissue to halt the spread of the infection.
If the infection has already spread extensively, medical professionals may consider that the patient's long-term health is best served by removing all or part of an infected leg rather than risk the further spread of the infection or put the patient through repeated and traumatising debridement procedures.
Early diagnosis
In some cases, such a shocking and life-changing outcome could have been avoided had the illness been diagnosed at an earlier stage. If the patient's GP or Accident and Emergency facility had considered a diagnosis of necrotising fasciitis or made a referral for further immediate investigation, the patient's leg may have been saved and the patient's long-term physical, psychological and financial well-being might have been much better.
The mortality rate associated with necrotising fasciitis is high and a failure to suspect that a patient might be developing this appalling illness may result in their death.
Investigating symptoms
Symptoms which should alert a medical practitioner to the possibility of a necrotising fasciitis infection include a recent cut or wound alongside redness, swelling and intense pain in that area. The patient may also be showing signs of infection such as a high temperature or confusion.
It may not be possible to give the patient an absolute necrotising fasciitis diagnosis at this time but a willingness to refer the patient for immediate investigation may save the patient's life. In fact, it may not be clear that the patient is suffering from necrotising fasciitis until surgical investigation is carried out.
Medical negligence
If a failure to refer you or a loved one for immediate medical investigation with necrotising fasciitis symptoms has led to a loss of a limb or severe long-term symptoms and difficulties, you may wish to consider making a claim for compensation.
Contact Glynns Solicitors.
We are a specialist medical negligence legal practice and have already supported numerous individuals in making necrotising fasciitis compensation claims.
Please call us free on 0800 234 3300 (or from a mobile 01275 334030) or complete our Online Enquiry Form.

---
Testimonials
"Before we contacted you we had no real idea that we had grounds for a medical negligence claim but after speaking to you if became clear that Wendy was indeed treated poorly. Chris took the time to explain what was happening and kept us to speed. Our deepest gratitude to you all and Chris in particular."
"I would like to say a big thank you to you for making this whole process easy and relatively painless. You kept me informed throughout and you were always polite and courteous in all forms of communication. I would not hesitate to recommend you to friends and family, so a really big thank you and I wish you all the best in the future."
» Read More Medical Negligence Testimonials?

Free Nectorising Fasciitis Guide