Necrotising Fasciitis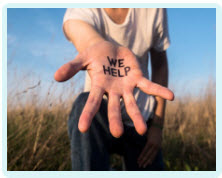 Compensation for Long-term Symptoms of Fournier's Gangrene
Fournier's gangrene, a form of necrotising fasciitis, is a medical emergency. Delays in diagnosis and treatment may lead to the death of the patient. Patients who survive are likely to suffer severe long-term symptoms.
Fournier's gangrene and on-going complications
Fournier's gangrene is a specific form of a necrotising soft-tissue infection which affects the genital and perineal area between the legs.
If treatment is delayed and the infection spreads, it can leave the patient with a variety of debilitating symptoms such as the following:
Pain in the perineum
Loss of sexual function due to tissue loss in the genitals
Urinary tract infections
The need for catheterisation
Bowel problems
The possible need for a stoma
Significant scarring
Psychological distress
Alongside the need for antibiotics and life-support, the key to halting this shocking infection is the surgical removal of all infected tissue. Unfortunately, the severity of this process will, in itself, cause further damage to the patient.
he combination of long-term physical and psychological complications associated with fournier's gangrene can impact negatively on an individual's quality of life, their personal relationships and their ability to earn a living.
Diagnosis and medical negligence
If the degree of disability and dysfunction caused by an individual's symptoms is the result of medical delays in diagnosis and treatment, it may be appropriate to make a claim for compensation. Prompt diagnosis is essential to optimising the patient's chance of a positive outcome. A delayed diagnosis or a misdiagnosis is likely to cause a poorer outcome with an increased need for surgery and a greater susceptibility to complications and permanent symptoms.
A failure to recognise the possible symptoms of necrotising fasciitis or a reluctance to refer the patient for further specialist attention may prove catastrophic. A failure to consider the patient's susceptibility to infection may lead to a delay in identifying the true underlying cause of their symptoms.
Making a compensation claim
Compensation claims for clinical negligence, and especially fournier's gangrene, are complex and require the attention of medical experts. The first step is to consult a specialist clinical negligence lawyer who can assess the merits of your claim.
Glynns Solicitors is a specialist medical negligence legal practice with expertise in a wide range of conditions and experience of supporting clients who have suffered due to necrotising fasciitis.
Contact us today if you or a loved one are struggling with the impact of this horrific infection due to poor-quality medical care.
Please call us free on 0800 234 3300 (or from a mobile 01275 334030) or complete our Online Enquiry Form.

---
Testimonials
"Before we contacted you we had no real idea that we had grounds for a medical negligence claim but after speaking to you if became clear that Wendy was indeed treated poorly. Chris took the time to explain what was happening and kept us to speed. Our deepest gratitude to you all and Chris in particular."
"I would like to say a big thank you to you for making this whole process easy and relatively painless. You kept me informed throughout and you were always polite and courteous in all forms of communication. I would not hesitate to recommend you to friends and family, so a really big thank you and I wish you all the best in the future."
» Read More Medical Negligence Testimonials?

Free Nectorising Fasciitis Guide