Necrotising Fasciitis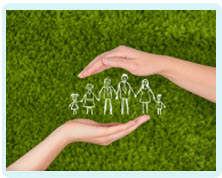 Compensation for Delayed Treatment of Necrotising Fasciitis
A delay in commencing treatment for necrotising fasciitis can be fatal. Patients who survive are likely to be disabled by their experience. If medical failings contributed to this outcome, it may be appropriate to make a claim for compensation.
A failure by a medical practitioner to act in accordance with this imperative is likely to result in a poor outcome for the patient and may justify a claim for compensation.
Treatment of necrotising fasciitis
A patient who is suspected of having necrotising fasciitis is a medical emergency.
Urgent surgery is fundamental to the treatment of necrotising fasciitis. In some cases, a surgical procedure is required even to confirm a diagnosis.
The purpose of surgery in this case is to remove all infected tissue. This may require more than one procedure. A failure to clear the patient of all infection will mean that it will continue to spread, causing further destruction.
However, surgical debridement (removal of tissue) can, in itself, be destructive to the patient's body. Occasionally, it is even necessary to remove a limb as the extremities are one of the most frequent locations of this appalling infection.
A patient who is thought to be suffering from necrotising fasciitis also requires intravenous antibiotics immediately whilst investigations are undertaken to try to pinpoint precisely the nature of the bacteria causing the infection. This would enable a more targeted antibiotic approach.
Delaying treatment
It is clear, therefore, that the sooner treatment can be started, the better the outcome is likely to be for the patient in several ways:
The infection will not spread so extensively
The necessary surgery will be more limited
The threat of developing sepsis is likely to be less
The threat of mortality is probably reduced
The physical damage through both the infection and the surgery will be less
The amount of time spent in hospital will be reduced
Conversely, a delay in starting treatment is likely to mean that the opposite is true.
Medical negligence
Timely treatment of necrotising fasciitis requires a medical professional to recognise that the patient is or may be suffering from necrotising fasciitis. Without this diagnosis, the patient may be sent home with a misdiagnosis and pain relief.
During the inevitable delay, their condition is likely to deteriorate, leaving them at the mercy of this appalling infection.
Therefore, if a patient visits their medical professional with the possible symptoms of necrotising fasciitis but does not receive an immediate and appropriate response, the medical professional may be regarded as having provided substandard care.
Claiming compensation
A successful compensation claim can not only provide the patient with recompense for their pain and suffering, it can also compensate for their past and future loss of earnings and care needs if appropriate.
If you or a loved one are suffering with the appalling long-term impact of a necrotising fasciitis infection due to a diagnosis failure by medical professionals, you should get legal advice.
Here at Glynns Solicitors we have supported numerous clients in making a claim for medical negligence related to this shocking condition and will be happy to advise you.
Please call us free on 0800 234 3300 (or from a mobile 01275 334030) or complete our Online Enquiry Form.

---