Necrotising Fasciitis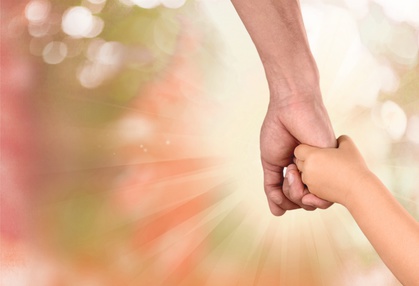 Compensating Mismanagement of Perineal Necrotising Fasciitis
Necrotising fasciitis of the perineum can be fatal. Delays in diagnosis and treatment increase the likelihood that the patient will die. Even survivors of this appalling condition are likely to suffer greater long-term disability the more their treatment is delayed.
Perineal necrotising fasciitis (Fournier's Gangrene)
Necrotising fasciitis, the tissue-destroying infection of the deep, soft tissue is a virulent, life-threatening illness. When it affects the perineum, the genital region, it can cause significant tissue damage and affect the patient's long-term sexual function and bowel function.
Treatment and recovery is likely to be both traumatising and time-consuming. The patient may need a colostomy on either a temporary or permanent basis if their bowel function has been affected by this severe infection.
At best, the patient will be left with scarring, tissue loss and discomfort. More likely, the ravages of the surgical treatment, let alone the damage caused by the causative bacteria of the infection, will cause deformity, long-term disability and psychological distress.
Essential early diagnosis
Early diagnosis and early suspicion of this infection are essential to try to minimise the delay to treatment and maximise the effectiveness of that treatment.
The longer diagnosis is delayed, the more destructive both the infection and the surgical debridement of affected tissue is likely to be.
Although rare, it is crucial that medical professionals consider the possibility of this appalling infection when they are faced with a patient with possible early symptoms. Those symptoms might include the following:
Intense pain, disproportionate to the patient's clinical appearance
Redness and swelling in the region of the pain
A cut or incision or wound to the skin which may have allowed bacteria to access the deep tissue
Risk factors such as immune suppression, diabetes or the presence of cancer may also be present
Medical negligence
Medical professionals may be considered to have provided substandard care of the patient if their diagnosis of necrotising fasciitis is delayed. This may be for a number of different reasons:
A failure to recognise the possible significance of the patient's symptoms
A failure to seek a second opinion from an expert where there is any doubt as to a possible diagnosis
A misdiagnosis, causing a delay in treatment
A failure to refer the patient for further prompt investigation
Claiming compensation
If the patient subsequently suffers a worse long-term outcome because of their medical practitioner's substandard care, it may be appropriate to make a claim for compensation.
This can help the patient and their family to cope with the on-going impact of this horrific illness.
Speak to a specialist
Glynns Solicitors is a clinical negligence legal practice with extensive experience of necrotising fasciitis claims. Contact us today if you or a loved one are struggling with the shocking effects of necrotising fasciitis due to poor medical management.
Please call us free on 0800 234 3300 (or from a mobile 01275 334030) or complete our Online Enquiry Form.

---
Testimonials
"Before we contacted you we had no real idea that we had grounds for a medical negligence claim but after speaking to you if became clear that Wendy was indeed treated poorly. Chris took the time to explain what was happening and kept us to speed. Our deepest gratitude to you all and Chris in particular."
"I would like to say a big thank you to you for making this whole process easy and relatively painless. You kept me informed throughout and you were always polite and courteous in all forms of communication. I would not hesitate to recommend you to friends and family, so a really big thank you and I wish you all the best in the future."
» Read More Medical Negligence Testimonials?

Free Nectorising Fasciitis Guide