Necrotising Fasciitis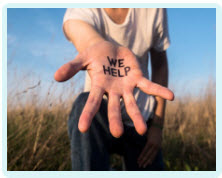 Compensating Deformity Due to Necrotising Fasciitis Misdiagnosis
Delaying treatment of necrotising fasciitis due to a misdiagnosis may prove fatal for the patient and may justify a claim for compensation.
Deformity and disability in necrotising fasciitis
The extent of deformity and disability which can be caused by necrotising fasciitis can be shocking. An individual whose diagnosis and treatment are delayed may suffer the loss of one or more limbs. Where the infection develops in the abdomen or perineum, as sometimes occurs, their bowel function may be compromised.
The reason for this is due to the nature and virulence of necrotising fasciitis, a soft-tissue infection. Caused by an invasion of bacteria into the body, a necrotising fasciitis infection causes the decay and death of the body's deep soft tissue.
As it spreads through the body's connective tissue, the necrosis, or tissue decay, will spread with it. Ultimately, the body's major organs will succumb and the patient will die. It is an appalling infection with a high mortality rate and the later diagnosis and treatment are achieved, the greater is the risk of mortality.
Unfortunately, the treatment for necrotising fasciitis, in the form of debridement surgery, is also destructive. The infection can only be halted if all infected tissue is removed. Inevitably, the patient can be left with significant tissue loss, scarring, disability and dysfunction.
Prompt diagnosis
The relationship between infection and surgical debridement is clear. If the infection is diagnosed at an early stage, its impact on the patient's body and the related impact of surgery will be minimised. If diagnosis and treatment are delayed, the impact on the patient will be more dramatic.
A misdiagnosis of the patient's symptoms will mean a delay in treatment. A failure to even consider that the patient may be developing necrotising fasciitis will mean a delay in treatment.
A medical professional who fails to spot the symptoms of necrotising fasciitis and offers a misleading misdiagnosis may be regarded as having provided substandard care.
If the patient suffers significant deformity and disability as a result of this negligence, it may be appropriate to make a claim for compensation.
If the devastation of necrotising fasciitis has reduced an individual's capacity to earn a living or has necessitated the intervention of external care, a compensation claim can take account of the financial losses and costs associated with this situation.
Speak to a solicitor
If you or a loved one are struggling with the impact of necrotising fasciitis due to a misdiagnosis or delayed treatment, contact Glynns Solicitors. We are specialists in medical negligence compensation, with considerable expertise in the necrotising fasciitis claims.
One of our team of experienced solicitors will be very happy to speak to you.
Please call us free on 0800 234 3300 (or from a mobile 01275 334030) or complete our Online Enquiry Form.

---
Testimonials
"Before we contacted you we had no real idea that we had grounds for a medical negligence claim but after speaking to you if became clear that Wendy was indeed treated poorly. Chris took the time to explain what was happening and kept us to speed. Our deepest gratitude to you all and Chris in particular."
"I would like to say a big thank you to you for making this whole process easy and relatively painless. You kept me informed throughout and you were always polite and courteous in all forms of communication. I would not hesitate to recommend you to friends and family, so a really big thank you and I wish you all the best in the future."
» Read More Medical Negligence Testimonials?

Free Nectorising Fasciitis Guide