Necrotising Fasciitis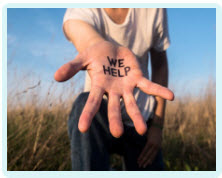 Claiming Compensation for Surgical Site Necrotising Fasciitis
Necrotising fasciitis is a virulent, life-threatening infection. If it develops in a site where the patient has undergone surgery, it may suggest that the medical care of the patient has been substandard and may justify a claim for compensation.
Necrotising fasciitis and surgery
Necrotising fasciitis, sometimes referred to as the 'flesh-eating disease', usually develops when bacteria has gained access to the interior of the body through a cut to the skin. Once inside the body, the relevant pathogens, of which there are several forms, release toxins and start to destroy all the tissue they infect. The infection will continue to spread through the body until either it is halted by a surgical process called debridement or until the patient dies.
Surgery provides a great opportunity for bacteria to enter the body. It is absolutely vital, therefore, that every precaution is taken, especially with 'at-risk' patients to minimise the risk and to monitor the patient post-surgery for any signs of infection.
Key considerations in surgical patients
Necrotising fasciitis most often develops in either the limbs or the abdominal region so symptoms of infection in patients who have undergone surgery in those areas should trigger an alarm bell warning of the possibility of necrotising fasciitis. A failure to consider this possibility, allowing the patient's condition to worsen, may be regarded as negligent.
'at-risk' patients would include patients who already have a weakened immune system or patients who are elderly, diabetic or overweight as well as those with some chronic health conditions. It is worth noting, however, that necrotising fasciitis is not restricted to these patient groups as anyone can develop this shocking condition.
Preventative antibiotics, or prophylactic antibiotics, should be used prior to surgery where the risk assessment indicates this and a failure to do so might be regarded as poor-quality care. If it allows the patient to develop the appalling condition of necrotising fasciitis when they might not have done so if protocol had been followed, the relevant medical professionals may be regarded as having acted negligently.
Any indication of infection symptoms, specifically signs of necrotising fasciitis, in a post-operative patient should justify further investigation. Symptoms of necrotising fasciitis might include intense pain, redness and swelling in the region of the surgery which might be accompanied by a fast heartbeat and a high temperature. As the patient's conditions worsens, their symptoms are likely to increase. A failure to consider that the patient's symptoms might be indicative of necrotising fasciitis might result in a charge of negligence.
Claiming compensation
If medical professionals fail to protect a surgical patient against necrotising fasciitis or fail to investigate the possible symptoms, they may be considered to have provided substandard care.
If the patient subsequently suffers significant, long-term difficulties as a result of necrotising fasciitis due to this failure of care, it may be appropriate to make a claim for compensation.
A successful compensation claim can provide recompense not only for the patient's unnecessary pain and suffering but for their associated financial losses and needs.
Speak to a specialist
If you or a loved one are struggling with the on-going impact of this horrific condition, you might consider getting expert advice as to the suitability of a claim.
Glynns Solicitors is a specialist medical negligence legal practice with years of experience of supporting the victims of substandard medical care.
Contact us to discuss your situation with one of our team of experienced, specialist solicitors.
Please call us free on 0800 234 3300 (or from a mobile 01275 334030) or complete our Online Enquiry Form.

---
Testimonials
"Before we contacted you we had no real idea that we had grounds for a medical negligence claim but after speaking to you if became clear that Wendy was indeed treated poorly. Chris took the time to explain what was happening and kept us to speed. Our deepest gratitude to you all and Chris in particular."
"I would like to say a big thank you to you for making this whole process easy and relatively painless. You kept me informed throughout and you were always polite and courteous in all forms of communication. I would not hesitate to recommend you to friends and family, so a really big thank you and I wish you all the best in the future."
» Read More Medical Negligence Testimonials?

Free Nectorising Fasciitis Guide