Necrotising Fasciitis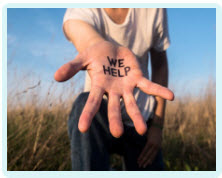 Claiming Compensation for Necrotising Fasciitis in the Thigh
Necrotising fasciitis, the life-threatening, 'flesh-eating' infection, often develops in the lower limbs. The signs and symptoms require emergency diagnosis and treatment if the patient is to avoid amputation.
Developing necrotising fasciitis
It is fortunate that necrotising fasciitis is a fairly rare illness but that means that its symptoms are not always recognised by medical professionals unfamiliar with it. Subsequently, it can be misdiagnosed, leaving the patient to suffer rapid deterioration which can increase their risk of limb loss, disability or death.
The symptoms and circumstances which should alert a medical professional to the possibility of necrotising fasciitis include the following:
The patient may recently have suffered trauma to the lower body, such as an accident, causing an open wound which allows bacteria to access the deep soft tissue
The patient may recently have undergone surgery, creating an incision to the skin
The patient is likely to be suffering intense pain and possible discolouration of the skin
The leg may also be swollen and tender to the touch
The patient may also be exhibiting infection-type symptoms such as chills or a temperature and rapid breathing
Long-term mobility losses
If the patient survives, they may well suffer significant long-term mobility problems. This may be a loss of tissue in the leg, caused both by the ravages of the soft-tissue infection plus the impact of surgical debridement.
The patient may even have lost part of the leg due to the over-riding need to prevent further spread of the infection, which would put the patient's life at risk.
Consequently, the patient's mobility may be restricted to some degree. They may require a stick in order to mobilise. They may be dependent on a wheelchair.
The effects of this on the patient's quality of life and ability to work can be dramatic.
The effect on the patient's emotional well-being can likewise be significant.
Medical negligence
It is essential that any possible signs or symptoms of necrotising fasciitis receive immediate medical attention. A delay in suspecting this appalling infection, a delay in seeking expert advice or referring a patient for further investigation may be regarded as negligent.
If the patient suffers a poor long-term outcome as a result of medical failings or delays, it may be appropriate to make a claim for the on-going impact of this appalling illness.
Contact a specialist solicitor
If you or a loved one are struggling with the effects of necrotising fasciitis due to poor-quality medical care, speak to Glynns Solicitors.
We are experts in medical negligence compensation claims and one of our team of experienced solicitors will be very happy to help you.
Please call us free on 0800 234 3300 (or from a mobile 01275 334030) or complete our Online Enquiry Form.

---
Testimonials
"Before we contacted you we had no real idea that we had grounds for a medical negligence claim but after speaking to you if became clear that Wendy was indeed treated poorly. Chris took the time to explain what was happening and kept us to speed. Our deepest gratitude to you all and Chris in particular."
"I would like to say a big thank you to you for making this whole process easy and relatively painless. You kept me informed throughout and you were always polite and courteous in all forms of communication. I would not hesitate to recommend you to friends and family, so a really big thank you and I wish you all the best in the future."
» Read More Medical Negligence Testimonials?

Free Nectorising Fasciitis Guide