Necrotising Fasciitis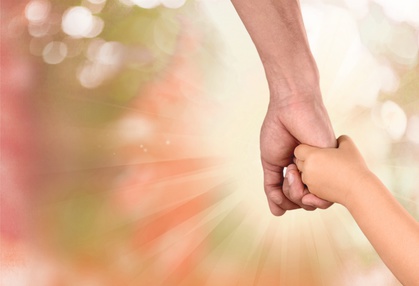 Claiming Compensation for Necrotising Fasciitis Disability
The impact of necrotising fasciitis can be permanently and significantly disabling. If medical professionals are considered to have contributed to your poor outcome, it might be appropriate to make a claim for compensation.
Effects of necrotising fasciitis
The limbs
Frequently occurring in the limbs, severe necrotising fasciitis can require the amputation of toes, fingers, a hand, part of a limb or the entire limb depending on the extent to which the disease has spread and the threat to the patient. Amputation may be regarded as the best solution to save the patient's life and preferable to repeated surgical debridement procedures.
The genitals
Fournier's gangrene, a form of necrotising fasciitis predominantly found in men, attacks the genital and saddle area. It can result in trauma to the genitals and to the bowel. This may result in sexual dysfunction or, where the bowel has been affected, the patient may need to undergo a colostomy in order to assist bowel function.
The bowel
Necrotising fasciitis often commences in the abdominal area, perhaps following a surgical procedure such as a hysterectomy or as the result of a bowel perforation. As extensive surgical debridement can be the only solution to the spread of this appalling condition, the functioning of the bowel and other abdominal organs can be damaged both by the infection and the associated surgery in this area. Again, the patient may be left without a functioning bowel.
Even where limbs and abdominal and sexual function remain intact, the patient will have suffered significant removal of tissue in the affected area of the body, resulting in scarring and possible deformity.
The long-term impact
The permanent impact of a necrotising infection can significantly affect a person's daily life. Loss of a limb can affect an individual's ability to work, travel and function independently, as can the loss of bowel function or continence.
Inevitably, the patient is also often affected psychologically by the trauma of what has happened to them and the impact on their life.
Medical negligence
A necrotising fasciitis infection is recognised as a medical emergency. Any suspicion that a patient may be developing this appalling condition should prompt immediate investigation and treatment.
Therefore, when medical professionals fail to recognise or respond to the possible symptoms of this infection, they may be regarded as having provided substandard care.
Where the patient suffers a poor, long-term outcome as a result, a claim for compensation may be an appropriate way forward.
Speak to a solicitor
If you or a loved one have suffered significant, long-term problems due to a delay in diagnosing and treating your necrotising infection, contact Glynns today to talk to a specialist medical negligence solicitor.
We have supported numerous victims of this shocking infection in making a claim for compensation and will be happy to advise you.
Please call us free on 0800 234 3300 (or from a mobile 01275 334030) or complete our Online Enquiry Form.

---