Necrotising Fasciitis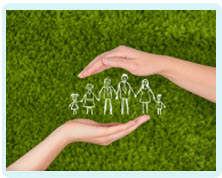 Claiming Compensation for Misdiagnosed Necrotising Fasciitis
One of the difficulties in making a diagnosis of necrotising fasciitis is the fact that the symptoms which might be experienced by the patient may be very similar to other, less serious conditions. The problem with this shocking illness, however, is that a delay in acting on the patient's symptoms can mean that the patient will die.
The problem that is necrotising fasciitis
Almost all the claims we have supported relating to necrotising fasciitis have focussed on the failure by medical professionals to recognise that the symptoms they are seeing might indicate that the patient has this appalling infection. This has led to a delay in diagnosis and a delay in initiating treatment, which can prove fatal.
Precisely because of the difficulties of confirming a diagnosis of necrotising fasciitis from the clinical presentation of a patient, a high level of suspicion is necessary and a willingness to pursue treatment based on the possibility of the presence of the deadly infection.
The symptoms of necrotising fasciitis can appear similar to other conditions and may lead a medical professional to assume that the patient is suffering from a more likely and more common condition such as cellulitis or deep vein thrombosis.
Symptoms of necrotising fasciitis
Intense, disproportionate pain in the area of a cut or wound
Swelling and tenderness in the region of a wound
Redness in the same area
As the infection evolves, the patient will probably also start to exhibit signs of an infection such as chills or a high temperature and rapid breathing.
At-risk patients
Skin infections are common and do not always mean that the patient is developing the life-threatening condition that is necrotising fasciitis. However, it should be considered, especially where other factors are present.
Necrotising fasciitis can occur anywhere in the body but is most common in the extremities, limbs, abdomen and perineal area. Consequently, when a patient presents with the symptoms of necrotising fasciitis in one of those areas, it is vital to rule out this horrific infection.
Necrotising fasciitis often requires a route of access to the inner, soft tissue and so a patient who has suffered a cut should be considered as possibly developing the condition if they are showing symptoms
Patients are susceptible to developing this infection after surgery, especially abdominal surgery (e.g. gallbladder removal, bowel surgery, a caesarean section) due to the need for an incision to the abdomen and this context should be taken into account when a patient presents the necrotising fasciitis symptoms
Some categories of patient are fundamentally more susceptible to developing a soft-tissue infection and this patient context should also be considered. Patients who are elderly or diabetic or who have a compromised immune system are vulnerable to the infection. A patient who is known to be receiving medication which might weaken the immune system should be investigated thoroughly if they start to demonstrate necrotising fasciitis symptoms.
Differential diagnoses
The early symptoms of necrotising fasciitis might suggest a range of other possible alternative diagnoses.
This might include cellulitis, a skin infection which can also be very severe. Symptoms include pain, redness and swelling in the legs.
If might include deep vein thrombosis which causes symptoms of pain, swelling, redness and tenderness in the leg. DVT can also be life-threatening but requires a very different course of medical intervention from necrotising fasciitis.
It may also include gout which causes intense pain, redness and swelling in the joints.
The virulence of necrotising fasciitis, however, is so severe that a failure to consider it as a possible diagnosis alongside these conditions may threaten the life of the patient in a matter of days.
Medical negligence
If a failure to consider that a patient may be suffering from necrotising fasciitis means that treatment is delayed, the patient may well experience a very poor outcome. Where this is the case, it might be appropriate to make a claim for compensation.
Contact Glynns Solicitors today to discuss your situation with a specialist medical negligence solicitor if you or a loved one are struggling with the shocking long-term impact of necrotising fasciitis due to a failing by medical professionals.
Please call us free on 0800 234 3300 (or from a mobile 01275 334030) or complete our Online Enquiry Form.

---
Testimonials
"Before we contacted you we had no real idea that we had grounds for a medical negligence claim but after speaking to you if became clear that Wendy was indeed treated poorly. Chris took the time to explain what was happening and kept us to speed. Our deepest gratitude to you all and Chris in particular."
"I would like to say a big thank you to you for making this whole process easy and relatively painless. You kept me informed throughout and you were always polite and courteous in all forms of communication. I would not hesitate to recommend you to friends and family, so a really big thank you and I wish you all the best in the future."
» Read More Medical Negligence Testimonials?

Free Nectorising Fasciitis Guide