Necrotising Fasciitis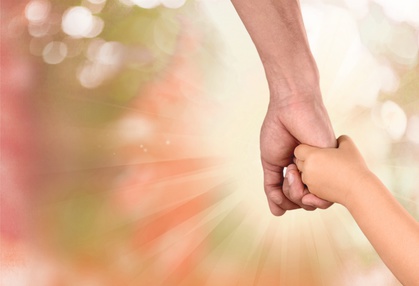 Claiming Compensation for Income Losses due to Necrotising Fasciitis
The long-term impact of necrotising fasciitis can be utterly life-changing, denying the victim of their capacity to work and to function effectively independently. Where the patient's long-term outcome is due to failings in medical care, it might be possible to make a claim for compensation for the associated loss of income.
The effects of necrotising fasciitis
The severity and physical ravages of necrotising fasciitis can be utterly shocking. Both the destruction caused by the infection as well as the necessary tissue removal of the surgical treatment can leave the patient's body traumatised and disabled.
If the infection attacks the limbs, as is often the case, the patient might require the amputation of part or all of a limb in order to halt the spread of the infection and save their life.
If the infection attacks the abdomen or perineal region, the patient may suffer severe tissue loss as well as the possibility of damage to bowel function.
If the patient's key organs are affected during the spread of infection, their fundamental life-support functions may suffer, leaving them with on-going health problems.
The psychological impact of suffering necrotising fasciitis can also severely impact a person's ability to function effectively.
The impact of such dire and drastic effects can have a dramatic impact on a person's ability to earn an income as well as create significant financial demands in terms of support and accommodation needs.
Income losses
A reduction in income due to the appalling impact of necrotising fasciitis may occur due to a variety of circumstances:
The individual affected may be unable to work at all due to the severity of their on-going symptoms
The individual may only be able to work for a limited number of hours due to the impact of their health problems, thereby reducing their income
The individual may be able to work but is no longer able to function in their former employment capacity due to their symptoms and may, therefore, suffer a loss of income as a result.
Claiming compensation for necrotising fasciitis medical negligence
Where a patient's experience of necrotising fasciitis is due to failings in medical care, it might be possible to make a claim for compensation for subsequent loss of earnings. Such failings may include the following:
A failure to prevent the development of necrotising fasciitis during surgery
A failure to consider the significance of necrotising fasciitis symptoms leading to a delay in diagnosis
A delay in initiating treatment for this appalling condition
Legal advice
If you or a loved one are suffering a loss of income due to the effects of necrotising fasciitis following poor medical care, contact Glynns Solicitors.
We are specialists in medical negligence compensation claims and one of our team of experienced solicitors will be very happy to discuss your situation with you.
s
Please call us free on 0800 234 3300 (or from a mobile 01275 334030) or complete our Online Enquiry Form.

---
Testimonials
"Before we contacted you we had no real idea that we had grounds for a medical negligence claim but after speaking to you if became clear that Wendy was indeed treated poorly. Chris took the time to explain what was happening and kept us to speed. Our deepest gratitude to you all and Chris in particular."
"I would like to say a big thank you to you for making this whole process easy and relatively painless. You kept me informed throughout and you were always polite and courteous in all forms of communication. I would not hesitate to recommend you to friends and family, so a really big thank you and I wish you all the best in the future."
» Read More Medical Negligence Testimonials?

Free Nectorising Fasciitis Guide