Necrotising Fasciitis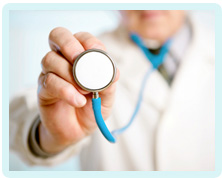 Can You Get Necrotising Fasciitis From a Bite?
You can get necrotizing fasciitis from a bite, such as an insect bite or a spider bite. If this happens, emergency medical attention is needed to prevent the flesh surrounding the bite from dying.
Necrotizing fasciitis from a bite
Necrotising fasciitis is a bacterial infection. For someone to become infected with the condition, the bacteria must find a way of entering the body. There are various ways in which this can occur, one of which is via an insect or spider bite.
When someone gets necrotising fasciitis from a bite, either the insect/spider was carrying the bacteria and transferred it to the individual, or the open wound left an opening through which bacteria entered.
Other causes of necrotising fasciitis
The latter scenario is how necrotizing fasciitis usually occurs – there is a break in the skin, and bacteria that live on the skin or on surfaces around us infiltrate through the break and get into the body.
That is why necrotising fasciitis is associated with some form of skin trauma, no matter whether it is very small or very large. For example, necrotising fasciitis can also arise after surgery, a cut, a burn, a scratch or graze, or an ulcer.
What action is needed?
Someone who gets necrotising fasciitis from a bite must receive emergency medical treatment. This must involve intravenous antibiotics and surgical debridement to remove the infected tissue.
It is important this care is regarded as an emergency. Necrotising fasciitis is both fast-moving and destructive. It will quickly kill the flesh around the bite before spreading to a wider area of tissue. Without treatment, more and more tissue will die.
Failure to treat necrotising fasciitis after a bite
Extensive tissue death can result in an amputation and sepsis, where the body attacks its own organs. These consequences are life-threatening and, if the patient does survive, will cause long-term physical/mental issues.
If these complications arise because medical practitioners fail to realise that a bite has become infected with necrotising fasciitis, the care could be deemed substandard. The patient or their family could then be entitled to pursue a claim against those at fault.
Speak to a solicitor
If you developed the necrotising fasciitis infection and you did not receive an acceptable standard of care, please get in touch with us at Glynns Solicitors. We will advise whether you have been the victim of medical negligence.
Please call us free on 0800 234 3300 (or from a mobile 01275 334030) or complete our Online Enquiry Form.

---
Testimonials
"Before we contacted you we had no real idea that we had grounds for a medical negligence claim but after speaking to you if became clear that Wendy was indeed treated poorly. Chris took the time to explain what was happening and kept us to speed. Our deepest gratitude to you all and Chris in particular."
"I would like to say a big thank you to you for making this whole process easy and relatively painless. You kept me informed throughout and you were always polite and courteous in all forms of communication. I would not hesitate to recommend you to friends and family, so a really big thank you and I wish you all the best in the future."
» Read More Medical Negligence Testimonials?

Free Nectorising Fasciitis Guide