Necrotising Fasciitis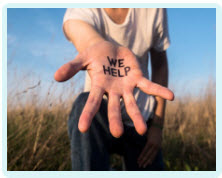 Can I Sue the NHS for Failing to Treat Necrotising Fasciitis?
Necrotising fasciitis can be life-threatening. Even those patients who survive are likely to have suffered significant physical and psychological trauma. Medical professionals should have a very low threshold for taking action against this infection.
Deadly necrotising fasciitis
Necrotising fasciitis is a virulent bacterial infection which, once it has gained access to the deep soft tissue of the body, can spread rapidly through connective tissue causing destruction as it goes.
Ultimately, unless it is halted, it will threaten the body's major organs, causing dysfunction and death.
Halting the spread of this infection will require all damaged tissue to be surgically removed. This process can, in itself, cause extensive damage. It may, for example, affect the functioning of the bowel or require the patient to lose a limb.
Recognising necrotising fasciitis
Medical professionals should be aware of the signs and symptoms of this shocking illness and be alert particularly to those patients who might be at a higher risk of developing this infection.
Patients who have recently undergone surgery or who are known to be suffering from a wound to the skin are susceptible to developing necrotising fasciitis. A cut or incision to the skin gives the bacteria a way to reach the interior tissue of the body where it can begin its deadly journey.
Therefore, patients in this category who are exhibiting symptoms of this illness such as intense pain in the region of the cut as well as swelling, redness and signs of infection, require urgent investigation. They may not have necrotising fasciitis but it is vital that the possibility is excluded.
Patients who are suffering from an abscess or a pressure sore need close attention. Patients who are diabetic, or with pre-existing heart or liver problems, or suffering from a weakened immune system may also be particularly susceptible to this appalling illness.
Treating necrotising fasciitis
Antibiotics alone are not sufficient to treat this illness. It will not stop the spread of the infection through the body.
Prompt and comprehensive surgical debridement or tissue removal is crucial to giving the patient a chance of the best outcome. The sooner treatment is commenced, the better the patient is likely to be in the long-term.
Medical negligence
If medical professionals fail to investigate fully the patient's symptoms, thereby allowing the patient to deteriorate significantly, they may be considered to have provided substandard care.
If treatment of necrotising fasciitis is delayed due to a failure to suspect the presence of this horrific infection, the patient may well suffer a very poor outcome indeed. In these circumstances, it might be appropriate to consider making a claim for compensation.
Speak to a solicitor
If you or a loved one are suffering the long-term impact of delayed treatment of necrotising fasciitis, contact us today. You will speak to a specialist medical negligence solicitor who will be happy to advise you.
Please call us free on 0800 234 3300 (or from a mobile 01275 334030) or complete our Online Enquiry Form.

---
Testimonials
"Before we contacted you we had no real idea that we had grounds for a medical negligence claim but after speaking to you if became clear that Wendy was indeed treated poorly. Chris took the time to explain what was happening and kept us to speed. Our deepest gratitude to you all and Chris in particular."
"I would like to say a big thank you to you for making this whole process easy and relatively painless. You kept me informed throughout and you were always polite and courteous in all forms of communication. I would not hesitate to recommend you to friends and family, so a really big thank you and I wish you all the best in the future."
» Read More Medical Negligence Testimonials?

Free Nectorising Fasciitis Guide