Necrotising Fasciitis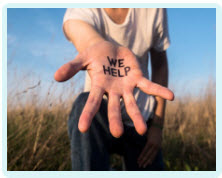 Can I Sue My Hospital for Missing Necrotising Fasciitis Symptoms?
Necrotising fasciitis, a life-threatening infection, can affect anyone anywhere. However, patients in hospital are particularly susceptible and a failure by medical professionals to recognise the symptoms can prove disastrous.
Susceptibility to necrotising fasciitis
Necrotising fasciitis usually develops from an invasion of the body's deep, soft tissue by bacteria from outside the body.
This can occur when a wound to the skin allows the bacteria to access the inside of the body.
This can happen in a wide variety of circumstances in everyday life, in the home, in the garden, at work, at play.
However, hospital patients are also vulnerable to developing a soft-tissue infection, especially those who are undergoing a surgical procedure. It may be appropriate for the patient to be given antibiotics prior to their surgery in order to reduce the risk of infection. It is also vital that any signs or symptoms of infection following surgery are promptly and fully investigated. A necrotising fasciitis infection is very fast-moving and any delay can be catastrophic to the patient's long-term outcome.
Patients who are immobile or require an extended period of time in bed may also be susceptible to developing necrotising fasciitis through a bed sore or abscess.
If a patient is perceived to be at risk of infection but their symptoms are missed or misdiagnosed, it may be appropriate to make a claim for compensation.
Responding to signs and symptoms
Early symptoms of necrotising fasciitis, most probably in the limbs or the abdominal and perineal regions, include the following:
Intense pain in the region of a wound
Redness and swelling
Tenderness
There may be some skin discolouration
As the patient deteriorates, they may start to develop a fever or chills, fatigue and confusion.
Immediate attention and investigation are essential. Prompt commencement of surgery to remove infection is crucial to the patient's survival.
A delay in surgery due to misdiagnosis or missed symptoms may be regarded as negligent and the patient may be entitled to make a claim for the subsequent problems, physical and financial, which they then face.
Speak to a solicitor
Glynns Solicitors is a specialist medical negligence legal practice.
If you or a loved one are suffering the horrific, long-term effects of a necrotising fasciitis infection due to medical delays, contact us to talk to a solicitor about the suitability of making a claim for compensation.
Please call us free on 0800 234 3300 (or from a mobile 01275 334030) or complete our Online Enquiry Form.

---
Testimonials
"Before we contacted you we had no real idea that we had grounds for a medical negligence claim but after speaking to you if became clear that Wendy was indeed treated poorly. Chris took the time to explain what was happening and kept us to speed. Our deepest gratitude to you all and Chris in particular."
"I would like to say a big thank you to you for making this whole process easy and relatively painless. You kept me informed throughout and you were always polite and courteous in all forms of communication. I would not hesitate to recommend you to friends and family, so a really big thank you and I wish you all the best in the future."
» Read More Medical Negligence Testimonials?

Free Nectorising Fasciitis Guide