Necrotising Fasciitis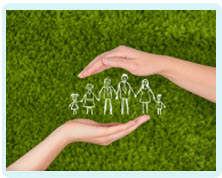 Can I Sue for a Necrotising Fasciitis Amputation?
The horrific truth is that some people do have to undergo the amputation of a limb as a result of the necrotising fasciitis infection. In some circumstances, this may justify the patient in making a claim for compensation.
Amputation and necrotising fasciitis
It is sometimes necessary for a patient with necrotising fasciitis to undergo the amputation of a leg or arm in order to halt the spread of the infection which may otherwise threaten their life.
Necrotising fasciitis is a fast-moving soft tissue infection which causes the death of all the tissue it infects. Given that it often begins in one of the extremities this can mean that the limbs are extremely vulnerable to the ravages of the illness.
Treatment of necrotising fasciitis requires the surgical removal of all infected tissue. Without this, the infection will continue to spread and more areas of the body will become infected.
However, the debridement (surgical removal) of tissue can cause scarring, disfigurement, disability and, as noted above, amputation.
Medical negligence and necrotising fasciitis
An amputation is not, therefore, necessarily a sign of any medical negligence on the part of the medical professionals treating the illness. It may be that the condition of the patient at the time of presentation to the medical service was such that there was no other way to prevent the further spread of the disease.
It may be that specific patient factors, such as age or a weak immune system, have mean that the infection has spread virulently and extensively. It may be that there was nothing more that the medical professionals could have done.
Where it may be appropriate to pursue a compensation claim, however, is when the need for a limb to be amputated can be seen to have been due to failings on the part of the medical professionals:
It may be that the patient attended their GP or A&E unit with symptoms of necrotising fasciitis but this was not thoroughly investigated
It may be that the care of a patient in hospital who is developing necrotising fasciitis was inadequate and allowed the condition to deteriorate prior to diagnosis and treatment
It may be that diagnosis was accurately and promptly achieved but that the initiation or undertaking of treatment was delayed or incompetent, leaving the patient susceptible to a worse outcome than would otherwise have occurred
Speak to a solicitor
Due to the virulence of the necrotising fasciitis pathogens and the life-threatening potential of the infection, a quick diagnosis and prompt treatment are fundamental to a positive patient outcome.
If you or a loved one are suffering with the appalling long-term impact of a necrotising fasciitis amputation due to a delay in your diagnosis or treatment, contact us to discuss your experience with a specialist medical negligence solicitor.
Please call us free on 0800 234 3300 (or from a mobile 01275 334030) or complete our Online Enquiry Form.

---
Testimonials
"Before we contacted you we had no real idea that we had grounds for a medical negligence claim but after speaking to you if became clear that Wendy was indeed treated poorly. Chris took the time to explain what was happening and kept us to speed. Our deepest gratitude to you all and Chris in particular."
"I would like to say a big thank you to you for making this whole process easy and relatively painless. You kept me informed throughout and you were always polite and courteous in all forms of communication. I would not hesitate to recommend you to friends and family, so a really big thank you and I wish you all the best in the future."
» Read More Medical Negligence Testimonials?

Free Nectorising Fasciitis Guide