Necrotising Fasciitis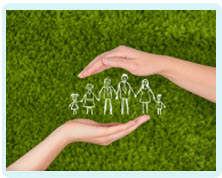 Can I Make a Claim for Necrotising Fasciitis Damage?
Patients who survive a necrotising fasciitis infection are, nonetheless, frequently left with a life-changing deformity such as the loss of a limb. If the severity of the patient's outcome is considered to be due to medical delays in diagnosis and treatment, it might be appropriate to make a claim for compensation.
The impact of necrotising fasciitis
The physical impact caused by the destructive infection, necrotising fasciitis, and the surgery necessary to halt the infection, can be pretty shocking.
Depending on whereabouts in the body the infection takes hold, the impact can vary but could include the following:
Necrotising fasciitis often commences in one of the extremities and, consequently, patients may lose a hand, a foot or have to suffer a partial limb amputation before the infection is halted
Necrotising fasciitis can also start in the abdominal region or around the perineum. This can affect the functioning of the bowel or bladder requiring either a colostomy or a catheter to be fitter to enable to patient to urinate of defecate.
Necrotising fasciitis of the genital region can affect the patient's sexual function and put considerable pressure on their personal relationships.
The surgery required to resolve the infection can also leave the patient severely scarred and requiring plastic surgery
Patients additionally suffer from having to undergo numerous surgical debridement procedures, having vast areas of tissue and skin removed and spending extended periods in a high dependency unit
Understandably, the psychological impact of this shocking infection can also be considerable. Patients are frequently left severely debilitated, requiring life-changing alterations to be made to where they live and how they live. They are likely to require significant, on-going support, both practically and psychologically in order to cope with the way in which this terrible illness has changed their life.
Medical negligence
Necrotising fasciitis requires prompt diagnosis and emergency treatment to try to limit the extent of damage suffered by the patient and to try to preserve their life.
A failure by medical professionals to suspect the presence of this virulent infection, leading to the patient suffering unnecessarily may be regarded as substandard care and justify a claim for compensation.
Speak to a solicitor
If you or a loved one are suffering the shocking long-term impact of necrotising fasciitis due to medical negligence, contact Glynns Solicitors today to talk to a specialist medical negligence solicitor.
Please call us free on 0800 234 3300 (or from a mobile 01275 334030) or complete our Online Enquiry Form.

---