Necrotising Fasciitis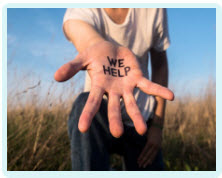 Can I get Compensation for Necrotising Fasciitis in an Abscess?
The presence of necrotising fasciitis in an abscess in not necessarily a sign of medical negligence. It may, however, be appropriate to make a claim if the management of an abscess allowed necrotising fasciitis to develop. If medical failings mean that the patient has suffered a significantly worse outcome, a compensation claim may be a helpful way forward.
Treating an abscess
An abscess is an accumulation of pus in the body caused by infection. A patient suffering with an abscess is likely to need antibiotics to help to clear up the infection. They may also need to have the abscess drained in order to remove the pus and help the abscess to heal. Without effective treatment, the patient will continue to suffer and their condition may deteriorate.
A necrotising fasciitis infection could develop in the location of the abscess, where bacteria has gained access to the body's deep, soft tissue.
If a patient develops necrotising fasciitis due to a failure to examine, a failure to diagnose or a failure to treat an abscess effectively, they may be regarded as having received substandard care.
If the patient subsequently suffers a poor long-term outcome as a result of their necrotising fasciitis infection, it may be appropriate to make a claim for compensation for the impact of those medical failings - be the impact physical, emotional or financial.
At risk of infection and abscess
Some categories of patients are particularly susceptible to developing infections and require scrupulous attention to their care. Such patients would include those with diabetes or who are overweight or suffering with a weakened immune system for a variety of reasons.
Claiming compensation
A patient who has suffered a severe necrotising fasciitis infection can find that their life has been permanently changed. They may no longer be able to work, they may need support to carry out daily tasks such as personal care and household chores. They may struggle psychologically and have long-term health problems.
A successful compensation claim can help the patient to deal with these problems by providing recompense for their pain, suffering and long-term financial problems where these have been caused by medical failings or delays.
Speak to a solicitor
If you or a loved one are struggling to cope with the long-term impact of a necrotising fasciitis infection, exacerbated by medical delays, contact Glynns Solicitors.
One of our specialist medical negligence solicitors will be happy to discus your experience and the suitability of making a claim for compensation.
Please call us free on 0800 234 3300 (or from a mobile 01275 334030) or complete our Online Enquiry Form.

---
Testimonials
"Before we contacted you we had no real idea that we had grounds for a medical negligence claim but after speaking to you if became clear that Wendy was indeed treated poorly. Chris took the time to explain what was happening and kept us to speed. Our deepest gratitude to you all and Chris in particular."
"I would like to say a big thank you to you for making this whole process easy and relatively painless. You kept me informed throughout and you were always polite and courteous in all forms of communication. I would not hesitate to recommend you to friends and family, so a really big thank you and I wish you all the best in the future."
» Read More Medical Negligence Testimonials?

Free Nectorising Fasciitis Guide