Necrotising Fasciitis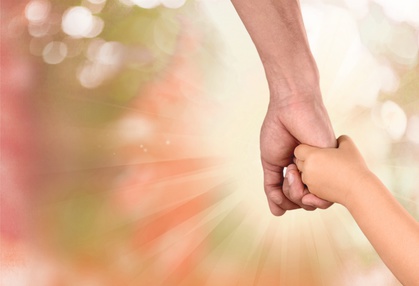 Can I Get Compensation for Necrotising Fasciitis Disfigurement?
A necrotising fasciitis infection can leave the patient with severe disfigurement and disability. If this is the result of medical negligence, it may be appropriate to make a claim for compensation.
Responding to necrotising fasciitis
Necrotising fasciitis is a fast-moving, soft-tissue infection which causes tissue decay. If untreated, the patient is likely to die from this infection. Even with treatment, the drastic nature of the necessary debridement treatment will cause scarring and tissue loss.
Consequently, an early diagnosis and prompt and effective treatment is absolutely crucial to achieving the best possible long-term outcome for the patient. Patients who may be developing necrotising fasciitis are considered to be a medical emergency.
If medical professionals fail in expediting diagnosis and treatment, they may be regarded as having provided substandard care. In such circumstances, it may be appropriate for the patient to claim compensation for any physical and financial losses due to their on-going disability and problems.
Necrotising fasciitis diagnosis
Diagnosing necrotising fasciitis requires a high level of suspicion from the medical practitioner. A failure to consider that the patient's symptoms might be indicative of this appalling infection can leave the patient to deteriorate. The more widely the infection has spread prior to surgery, the more extensive tissue removal will be necessary. Inevitably, this will have a greater impact on the patient's well-being, both physically and psychologically.
Necrotising fasciitis tends to attack either the abdomen or the limbs. This means that the patient is vulnerable to severe damage to the major organs of the abdomen including the bowel as well as permanent damage to or loss of a limb.
Symptoms of necrotising fasciitis include intense pain, redness and swelling in the region of a wound or cut, where the causative bacteria may have gained access to the interior of the body. Patients in hospital who have undergone surgery or who have a wound for some other reason are susceptible to this infection and a failure to consider this possibility when the patient exhibits the red flag symptoms may be regarded as negligent.
Treating necrotising fasciitis
A delay in treating necrotising fasciitis once diagnosis is established also increases the severity of the patient's long-term impact and may be regarded as negligent. Surgical debridement and the administration of intravenous antibiotics should be commenced as soon as possible. If treatment is delayed, leaving the patient to suffer more dramatic and debilitating disability and disfigurement, a compensation claim may be a helpful way forward.
A severe necrotising fasciitis infection requires the surgical removal of all infected tissue. Clearly, the later this process is commenced, the more widespread the infection is already likely to be and the more tissue will have to be removed. The need for amputation may be increased and the patient's life may be more severely affected.
In the case of this appalling infection, delays in diagnosis and treatment are clearly linked to an increase in the amount of treatment necessary, an increase in deformity and disability and an increase in the risk of dying.
Speak to a solicitor
If you or a loved one are suffering permanent disability and associated life-changing problems due to a failure to respond to your necrotising fasciitis symptoms, contact Glynns Solicitors.
We are a specialist medical negligence legal practice and one of your experienced solicitors will be happy to advise you as to the suitability of making a claim for compensation.
Please call us free on 0800 234 3300 (or from a mobile 01275 334030) or complete our Online Enquiry Form.

---
Testimonials
"Before we contacted you we had no real idea that we had grounds for a medical negligence claim but after speaking to you if became clear that Wendy was indeed treated poorly. Chris took the time to explain what was happening and kept us to speed. Our deepest gratitude to you all and Chris in particular."
"I would like to say a big thank you to you for making this whole process easy and relatively painless. You kept me informed throughout and you were always polite and courteous in all forms of communication. I would not hesitate to recommend you to friends and family, so a really big thank you and I wish you all the best in the future."
» Read More Medical Negligence Testimonials?

Free Nectorising Fasciitis Guide