Necrotising Fasciitis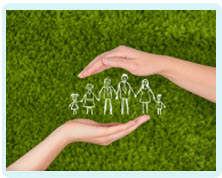 Can I Get Compensation for Misdiagnosis of Fournier's Gangrene?
Fournier's gangrene is a condition which requires an emergency medical response. If medical professionals fail to diagnose this appalling condition, the long-term effect on the patient can be catastrophic and it may be appropriate to make a claim for compensation.
The threat of fournier's gangrene
Fournier's gangrene, which mostly affects men, is a version of necrotising fasciitis, a potentially lethal infection of the body's deep, soft tissue. It attacks the genital, perineal or perianal region around the saddle area and can cause an array of horrific effects, including the death of the patient.
Where the patient survives this appalling condition, they may be left with some of the following problems:
Severe scarring to the pelvic region of the body including significant loss of tissue
Loss of sexual function
Damage to the sexual organs
Damage to the integrity of the bowel, leading to incontinence
Due to the severity of these possible outcomes as well as the speed with which the bacterial infection can spread, early diagnosis is vital and a delay in initiating treatment may be regarded as negligent.
Medical negligence
If the patient has attended their medical professional or Accident and Emergency practitioner with possible symptoms of fournier's gangrene which have been misdiagnosed, their long-term outcome may well be significantly affected as a result.
The potential severity of the prognosis should ensure that possible signs and symptoms are immediately and thoroughly investigated in order to preserve as much function as possible and, indeed, the very life of the patient.
Symptoms of fournier's gangrene
A patient who is developing fournier's gangrene may be experiencing itching and intense pain around the genitals or elsewhere in the saddle region as well as swelling in the same area. The patient may also be exhibiting signs of infection such as a high temperature and a fast heartbeat.
Fournier's gangrene is most likely to arise in particular categories of patient and in particular circumstances and a failure to consider these factors leading to a misdiagnosis may well be regarded as substandard care.
Elderly men
Patients with a weakened immune system
Patients with diabetes
Patients known to suffer from alcohol abuse
In addition, patients who have an abscess or a pressure sore or have recently undergone surgery are particularly susceptible. It is important that the patient context is taken into consideration when diagnosing the cause of the patient's symptoms.
Misdiagnosis
Symptoms which might possibly indicate a form of necrotising fasciitis could represent a medical emergency. Medical professionals should have a high suspicion of necrotising fasciitis due to the possible lethal outcome.
If those symptoms are misdiagnosed as, say, cellulitis or an abscess, leading to a life-threatening delay in the commencement of treatment, the medical professional involved may be regarded as having been negligent.
Speak to a solicitor
If you or a loved one are suffering from the appalling, long-term effects of fournier's gangrene due to a misdiagnosis of your symptoms, it might be appropriate to make a claim for compensation.
Contact Glynns Solicitors today to discuss your situation with a specialist medical negligence solicitor.
Please call us free on 0800 234 3300 (or from a mobile 01275 334030) or complete our Online Enquiry Form.

---